---
Author: Hu Xing;
Language: Chinese, English
Format: Papercover, 185*110mm
Page: 500
Publication Date: 11/2009
ISBN: 9787561925249
Details
Usage Advice: Used as supplement materials for classroom teaching of Chinese characters, or referrence book for teachers

Level: Elementary, Intermediate, Advanced

This is a multifunction dictionary, including 3,000 Chinese characters in the International Curriculum for Chinese Language Education (edited by the Office of Chinese Language Council International), and the Syllabus of Graded Words and Characters for Chinese Proficiency, this dictionary elaborates the level, strokes, orders of strokes, parts, principle of word-formation, etc. of each character in detail, and offers English paraphrase and several words and one sentence consist of the character as examples.

About the Author
Hu Xing, Associate Professor of the Open University of China, has been teaching Chinese and studying on TCFL (Teaching Chinese as a Foreign Language) for many years,and has compiled HSK Chinese Characters 2000.
Table of Contents
汉语拼音检字表
汉字笔画检字表
正文
附录一 汉字形体结构类型表
附录二 汉字偏旁名称表
附录三 汉字笔画名称表
附录四 汉字书写笔顺规则表
附录五 现代常用字部件表
附录六 汉字部首表
Sample Pages Preview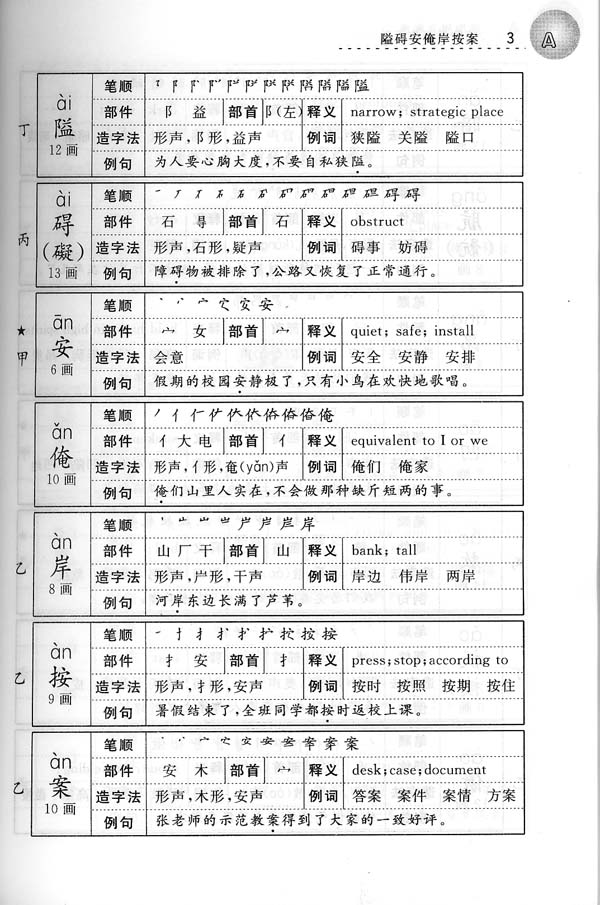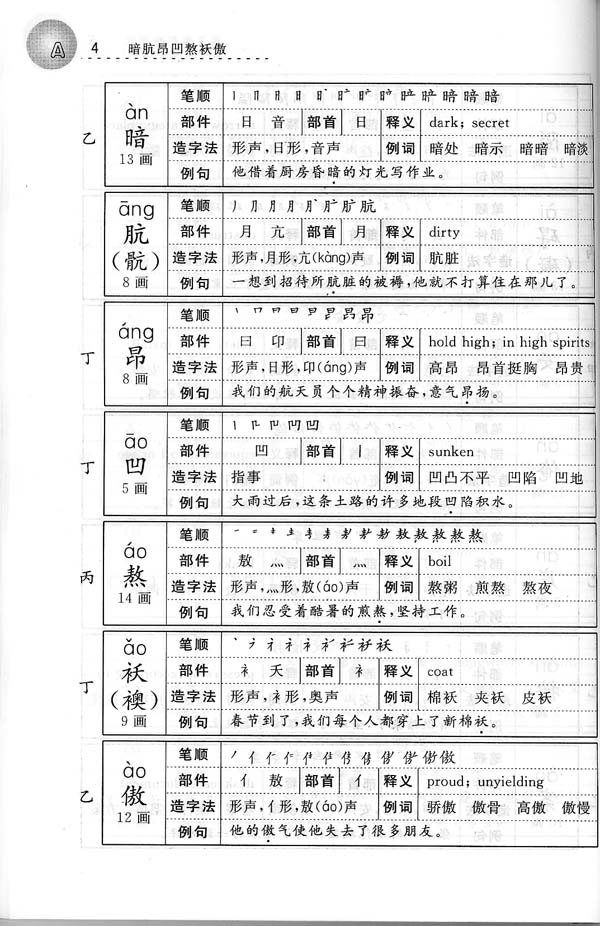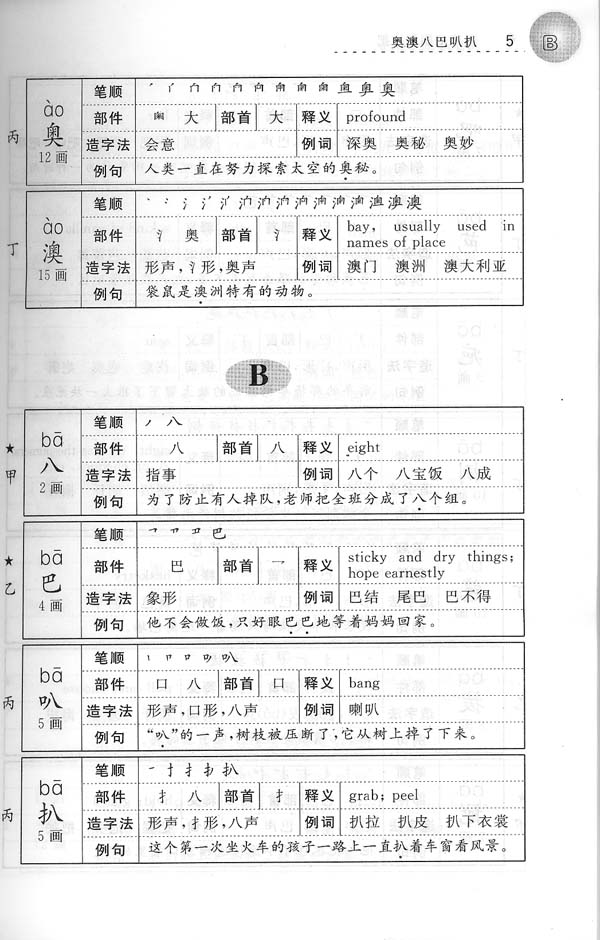 1 Customer Review(s):
by Colin Rose on 2012-01-05 13:18:34
This should be essential for people trying to learn Chinese through the reading of Chinese texts. I have found it indispensible alongside a computer dictionary to find the meanings of many characters. It is well laid out and despite clear instructions on how to use the dictionary in English, it is easy enought to pick up.
Write Review
HSK Chinese Character Learner's Dictionary
$7.00