Details
Fun with Ancient Chinese Poems in Multimedia is a set of listening and reading teaching resources for the study of ancient poems and a part of the elective courses of Chinese language and culture. The book includes ten ancient poems. A story related to the poem is told at the beginning of each lesson to make the complex Chinese poem easy to understand. Each ancient poem is set to music and sung on MTV in line with its connotation, rhythm and local characteristics. Its original form and unique characteristics give ancient Chinese poems completely-new explanations.
 
Taking the overseas users' reality into full consideration, this book is written in simplified and traditional Chinese characters and annotated in pinyin and English. It can be used as a teaching resource in an intermediate and advanced overseas Chinese program or traditional Chinese literature extensive reading program; it can also be used as a listening and listening material for all the ordinary overseas readers.
 
This book contains a CD and a DVD, including rich audiovisual materials. The audio materials include the stories, new words, reading, reciting and singing of the poems, dialog practice and so on; the visual materials include the documentaries shot at scenic spots and historical sites relevant to the poems, poets or historical backgrounds and MTV with English and Chinese subtitles.

About the Author(s)
Ms. Jeanette Du is teaching at the Chinese Program, the Department of Foreign Languages and Literatures at San Francisco State University, living overseas for over 20 years and having rich experience in teaching Chinese language to foreigners. She is proficient in English and French and the ancient poems she set music to and sang are unique, fine and touching, having her own charm.

Mr. Zhou Jian is Professor of the Colleges of Chinese Language and Culture of Jinan University, Vice President of Chinese Rhetoric Society of Teaching Chinese as a Foreign Language, part-time Professor of Beijing Language and Culture University. He has taught at Xiangtan University, Jinan University, University of Wisconsin and San Francisco State University.

Sample Pages Preview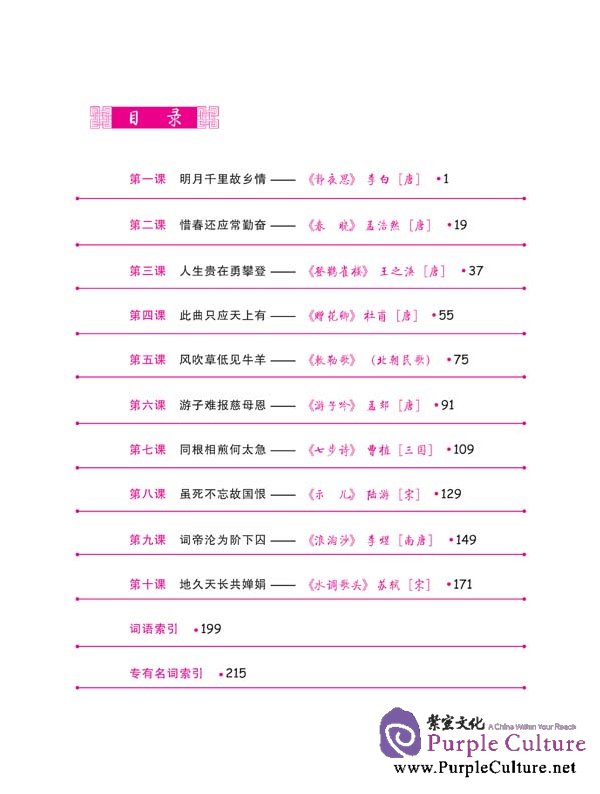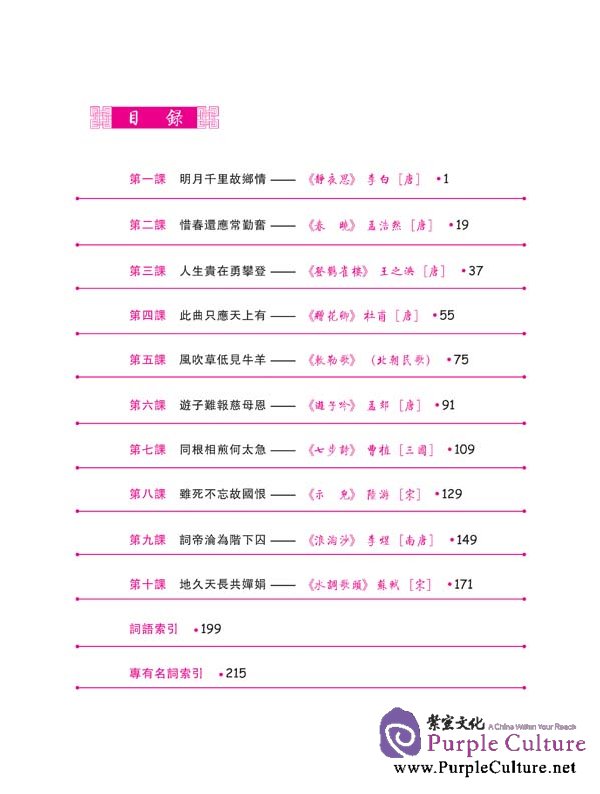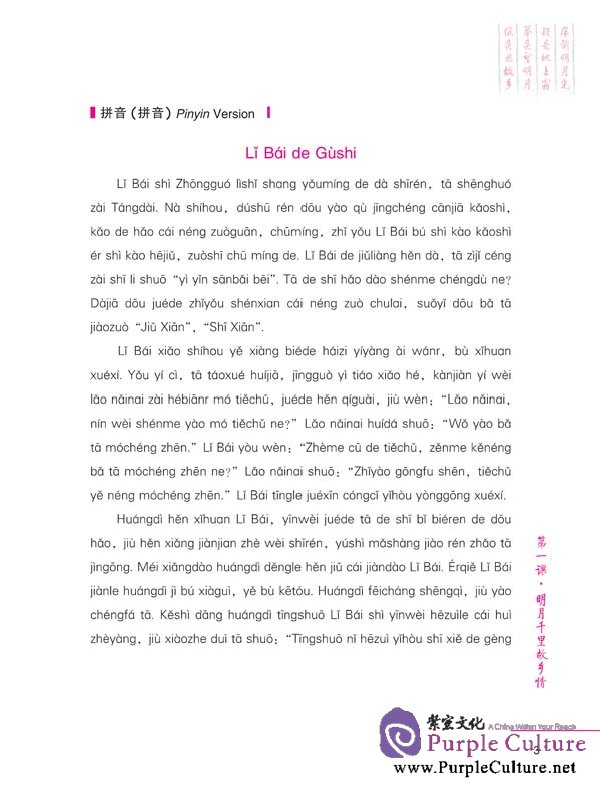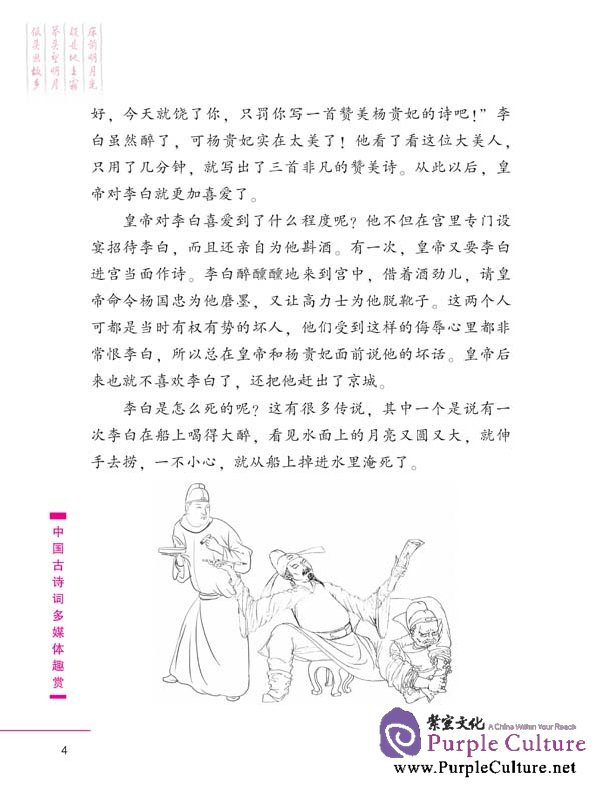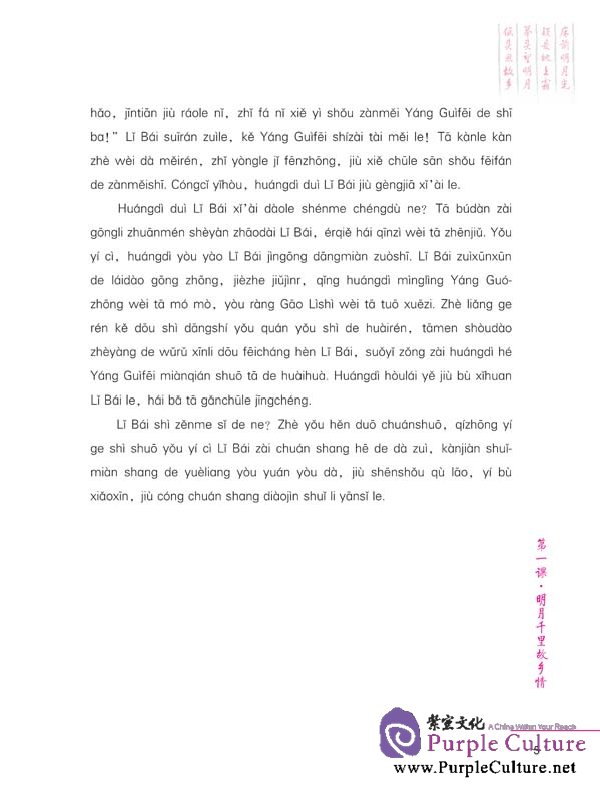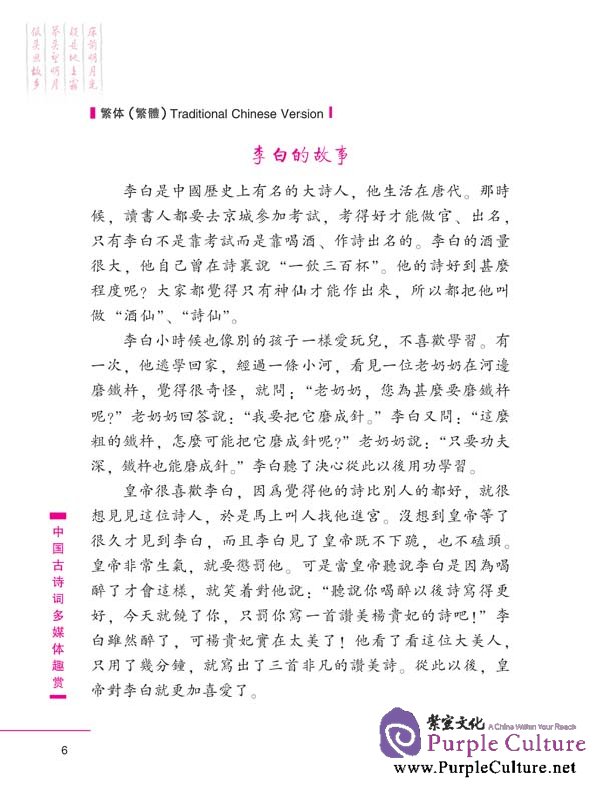 Fun with Ancient Chinese Poems in Multimedia
$11.60