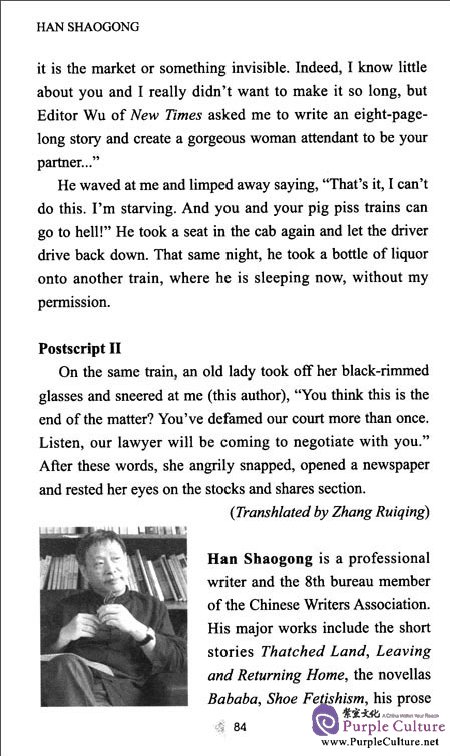 At that time,urban residents had begun to store Chinese cabbages for the purpose of their daily needs,but also in response to the government's call.People therefore also called the trade in Chinese cabbage as buying"patriotic vegetables."When Chinese cabbage was launched on the market in the winter,all households bought enough to feed themselves until the early spring of the new year.This relationship between the vegetable market and residents at that time could be seen through scenes of vegetable growers distributing these"patriotic vegetable"in vehicles of all sizes to every household. 
One day at dusk,a relative took Mr.Song to meet the head of the troupe.A cart with rubber tires had stopped at the door,as the head of the troupe was unloading Chinese cabbages,which were weighed and stacked against a wall up to waist height,weighing at least three to four hundred kilos in total. 
After the head of the troupe had paid the vegetable farmer and asked him to leave,the relative said to Mr.Song,"This is the head of the troupe,"and then to the head,"This is Mr.Song."The head of the troupe responded absentmindedly while devoting his attention to taking care of his"patriotic cabbages,"pondering over how to move them upstairs as quickly as possible.