Er Pai refers to two collections of short stories,each containing 40 pieces. Its writer was Ling Mengchu. The stories of the book came from various sources and were refined and polished by the writer. In subject matter, the book sets its attack against the social evils and malpractices in the background of the social customs. Therefore,it relays a sharp and strong sense of social criticism. Many of the pieces of the book display brilliant characteristics of the time. Some of the stories about love and marriage advocate the concept of equality between men and women ; some depicting,from a positive point of view, the commercial activities of the townspeople of the Ming Dynasty reflect the merchants' desire for profit making and building up wealth. The language of the stories is simple and natural,its narration lively and moving.

This book is edited and translated by the famous translator Wang Guozhen, to introduce Amazing Tales to the foreign readers.
  《初刻拍案惊奇故事》由著名翻译家王国振在《初刻拍案惊奇》全本基础上进行选编、翻译,向国外读者介绍初刻拍案惊奇故事。
  ThisbookiseditedandtranslatedbythefamoustranslatorWangGuozhen,tointroduceAmazingTalestotheforeignreaders.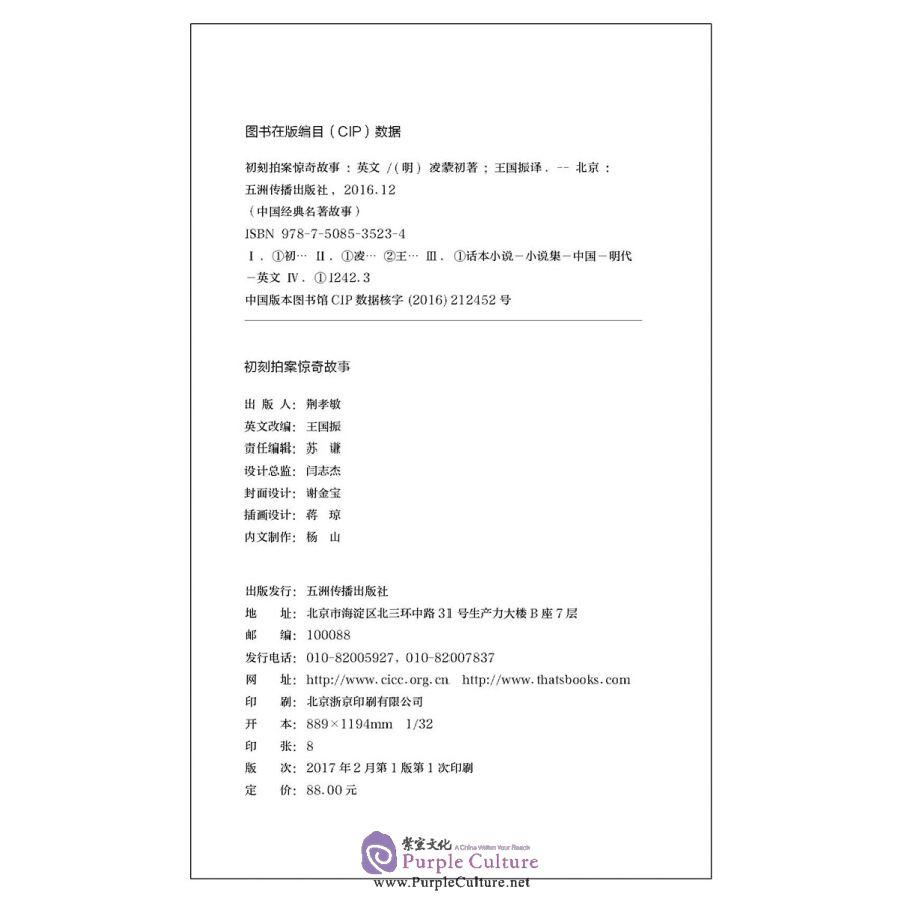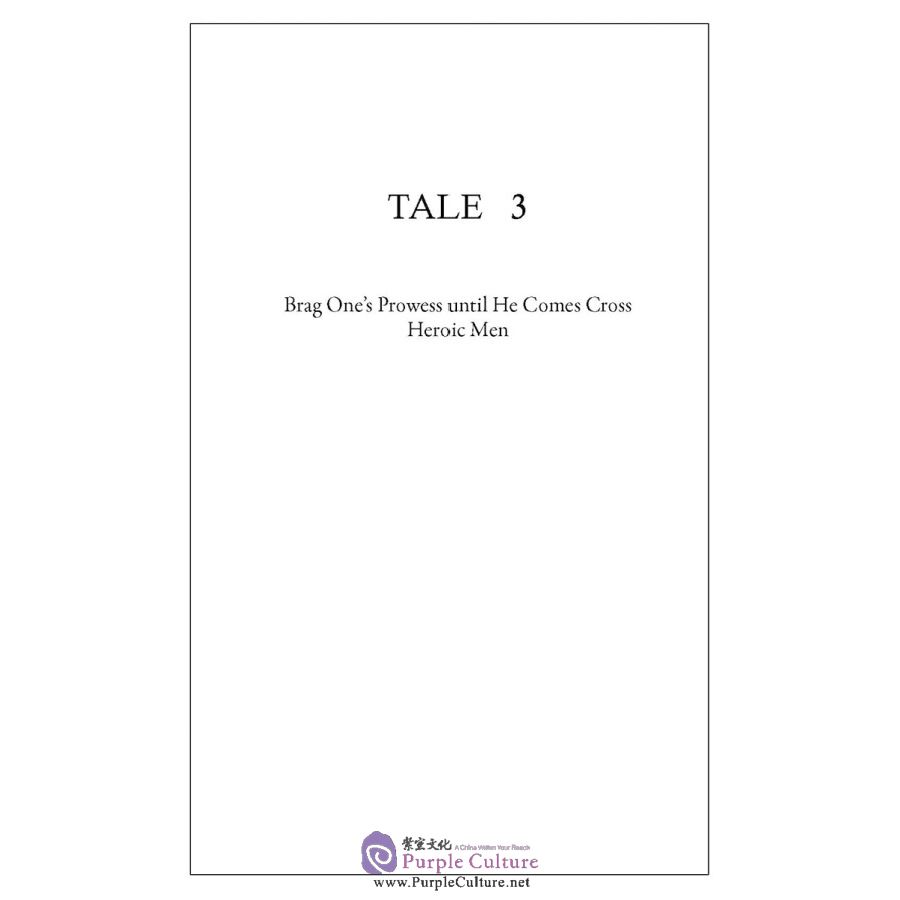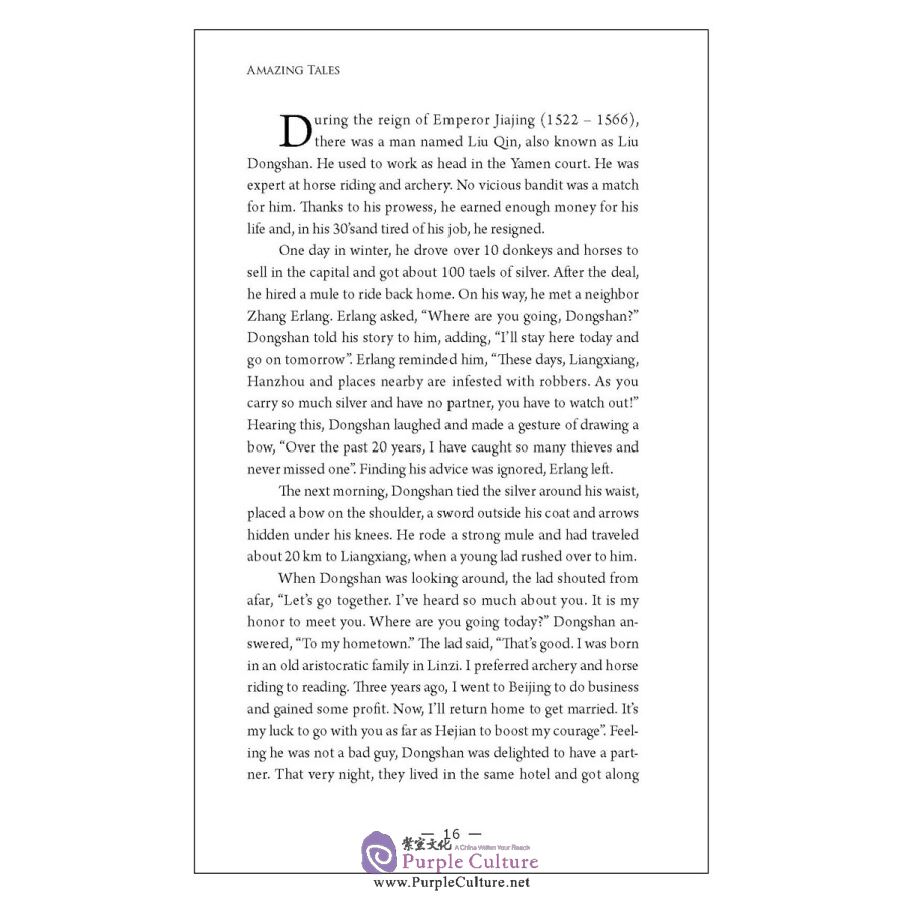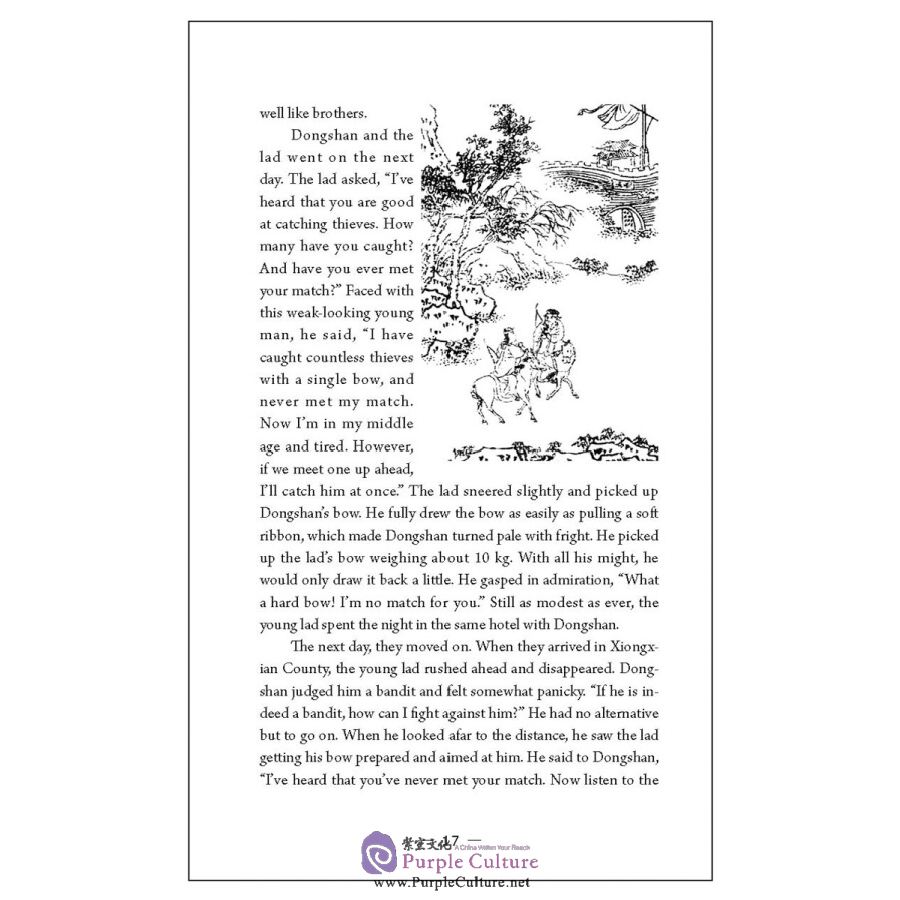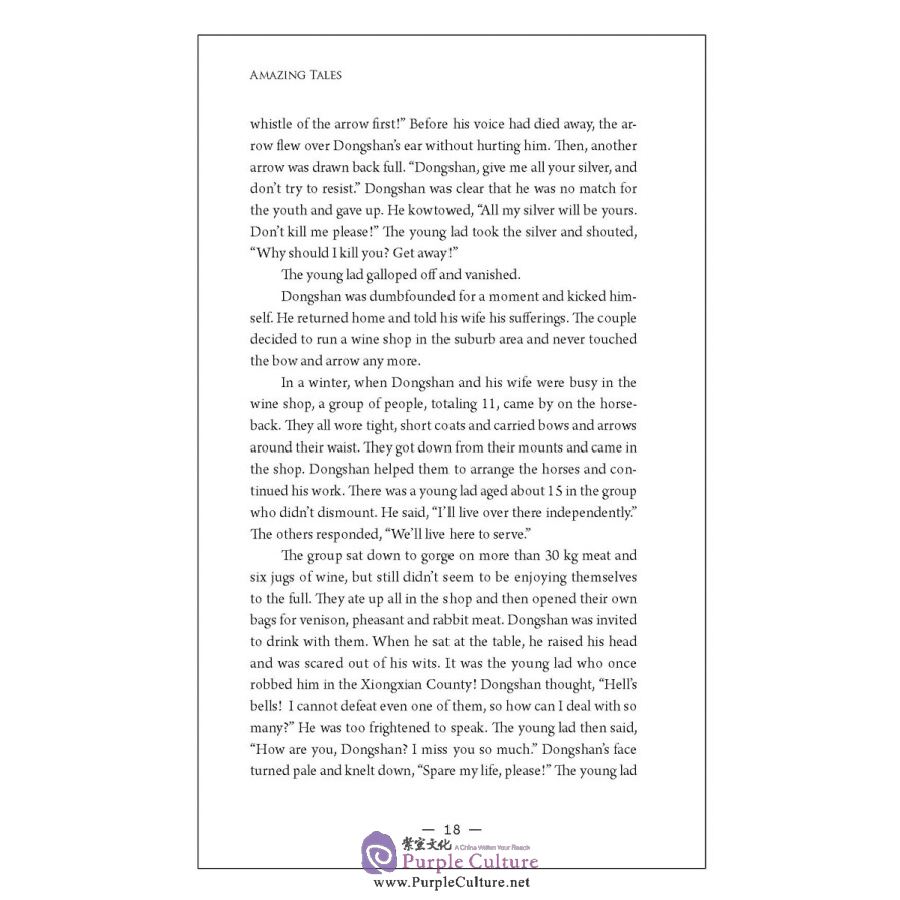 A man's fame and fortune is meant to be. In history, countless able men failed to get riches and honor, while mediocre minds were lucky enough to gain high rank and matching salary. Anyway, a stupid, lazy man need do nothing but wait for the pennies to drop from Heaven. But will it bring happiness? That's something we simply don't know. It's just common sense that a family may be destined to produce a lazy or bad guy who may unexpectedly turn rich. There was a man named Wen Ruoxu, a real black sheep if ever there was one. He often tried to do business, but never succeeded. He used to sell fans carrying the work of famous calligraphers like Shen Shichu, Wen Hengshan and Zhu Zhishan. But when he came to Beijing in on a sales mission in summer, the humidity ruined his fans, and so he lost his money. Hence, he got a nickname, the unlucky wretch. One day, he followed about 40 other men to go to the sea to seek a living. Before boarding the ship, he bought a basket of oranges to eat on the voyage or to share with others.