---
Language: Chinese, English
Format: Papercover
Page: 73
Publication Date: 03/2010
ISBN: 9787301167557
Details
Sample Pages Preview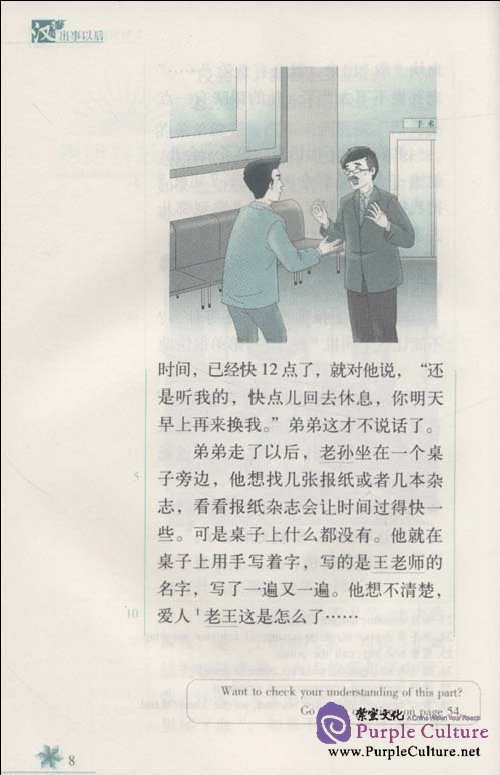 1 Customer Review(s):
by Portia Snijders on 2013-07-23 12:56:01
Nice little love story. Very clever to write such a story with only 300 (plus some new) words. Good for your reading skills but I especially liked the DVD with a slow and "normal" spoken version to upgrade my listening skills.
Write Review
Chinese Breeze Graded Reader Series, Level 2: 500 Word Level: After the Accident (with CD)
$3.20