The author, who has taken photos for grottoes throughout China for a dozen years, has recorded the vast majority of grottoes discovered in China. In addition to Buddhas and Buddhist grottoes, he also recorded the world where the sentient beings live with his camera, linking the emotions and lives of human beings, as well as the fleeting time with elegant and mysterious Buddhas, and enabling the heavenly Buddhas to walk into the life of common people and become a part of their daily life in a vivid and cordial manner. "Those photos give priority to the life of people focused by Buddhas instead of Buddhas themselves while taking Buddhas as the theme." In his photos, we can see not only the Buddhas, but also the history of Buddhist grottoes in China and the everlasting daily life of Chinese people.

About Author
Yuan Rongsun
Yuan Rongsun is the member of China Photographers Association, Vice-president of Chengdu Photography Artist Association, contracted photographer of Chinese National Geography, and Adjunct Professor of the School of Architecture and Design, Southwest Jiaotong University. Having being engaged in photography for decades, he takes Buddhist grottoes as his photographic subject. Mr. Yuan, who has taken part in photographic exhibitions and held personal exhibitions nationwide for a dozen times, has published Qianghong (A Red Stripe of Qiang People to Pray for Good Luck), Tranquil Mountains: Grottoes of Buddhist Sculptures, and Solemn Figures in Tranquil Valleys: Grottoes of Buddhist Sculptures in China Throughout History, among which the Solemn Figures in Tranquil Valleys has been granted the Excellent Photo Book Award of Pingyao International Photography Festival.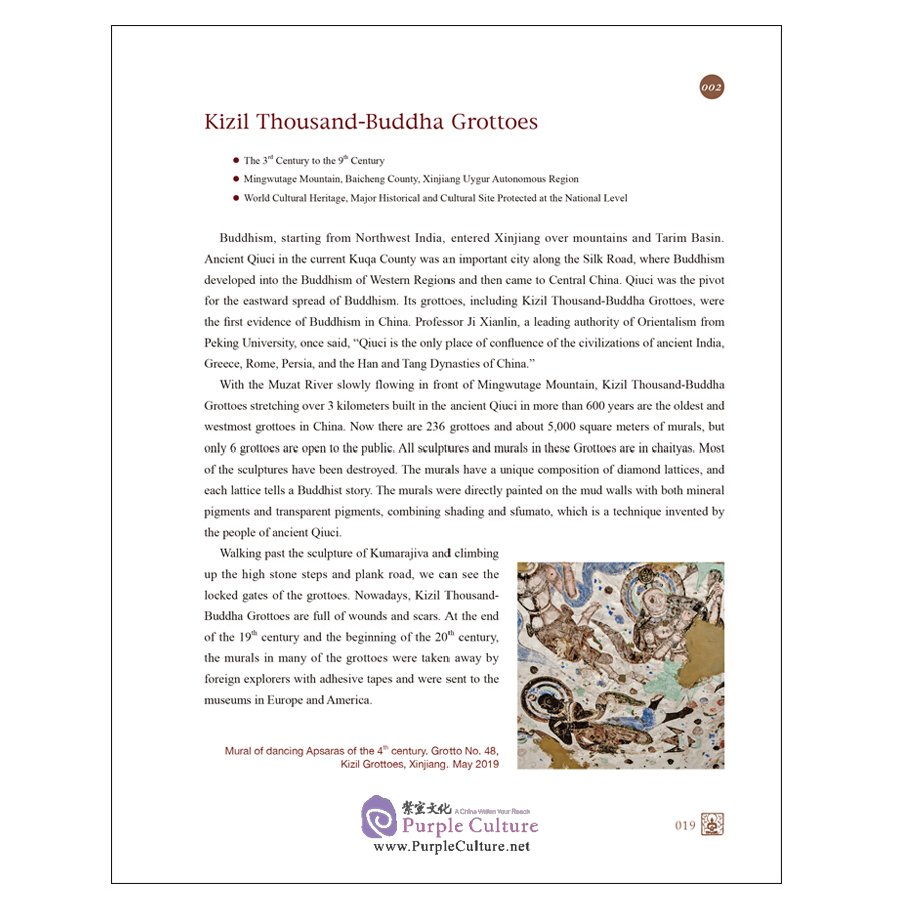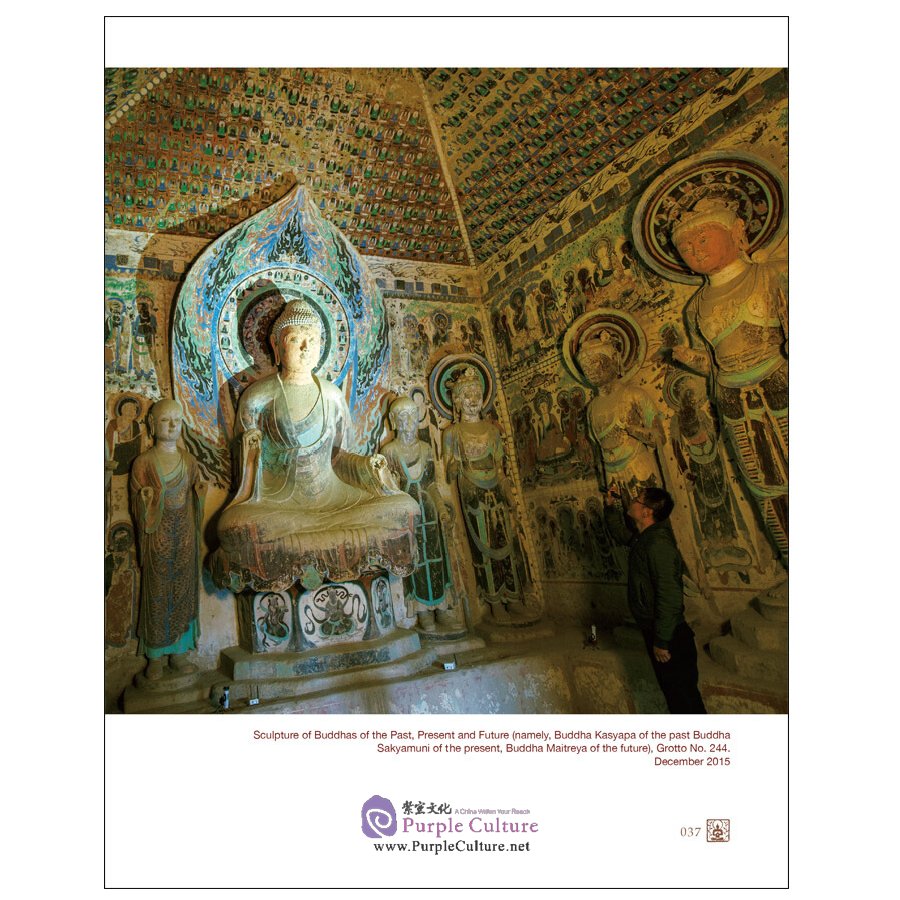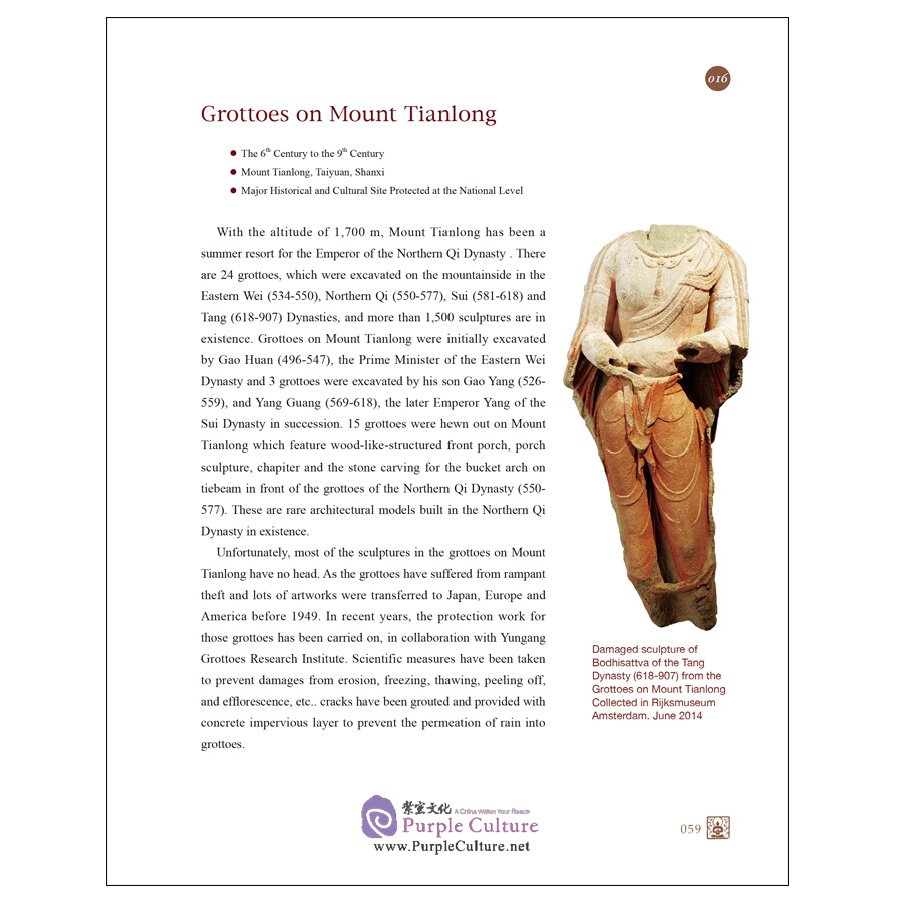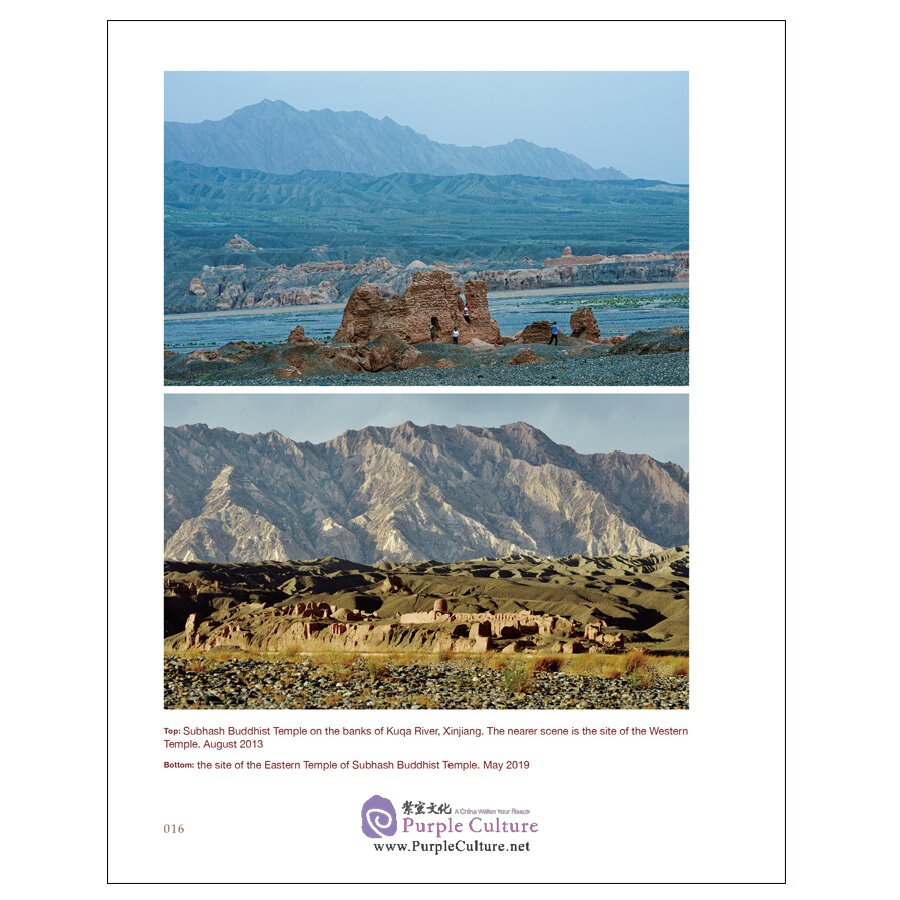 Preface
Stepping into the Long History of the Grottoes for Buddhist Sculptures
Yuan Rongsun
In the early 1980s, I made close contact with rock carvings for the first time. I rode pillion on my uncle's Yamaha 125 motorbike, which was rarely seen in Chengdu at that time, to visit Dazu Rock Carvings. In those days, Chongqing was not yet separated from Sichuan. It took us a day to get Mount Baoding in Dazu Town (the current Dazu District) through the winding Chengdu-Chongqing Highway. As an energetic young man, I was not brought down the fatigue of travel, and I took up my Seagull Camera 4B to take photos right after our arrival. My shooting at that time was on a whim, and I even didn't know what the object I shot was. I used out 2 rolls of 120 black-and-white films just for recording our visit there. I've never expected that this would foreshadow my systematical shooting on the grotto sculptures 20 years later. I was deeply impressed by the exquisite sculptures and the dignified but benignant Buddhas and Bodhisattvas.
Afterwards, photography came into my life. I was addicted to recording landscapes, local customs, ancient towns or folk-customs, even rock carvings with my camera. I was suddenly enlightened by a tour to an ancient country road in 2005. An ancient sculpture, which was covered by moss in the grass on a desolate mountain, attracted me. Although it was weathered and damaged, its benign smile was discernible. The waterlogged track of horse on the flagging revealed the long story of the Buddha and all sentient beings. Instantly, I felt nothing but the voice of the Buddha, and it was just like the blowing of breeze. Thus, the idea of taking photos for grottoes popped into my head. I was infatuated with the carvings, which suffered from thousand years of wind erosion, on sculptures, the charm of such mineral pigment as vermilion, azurite and malachite remained on cliff inscriptions as well as ancient trees and benevolent Bodhisattva sculptures in the wilds, particularly the elegant, solemn and quiet expressions of those have seen which have been the rise and fall in history. I began to systematically study and take photos for the grottoes in Bashu Area (current Sichuan and Chongqing). How time flies! More than ten years has passed since I tramped over hills and valleys to visit grotto sculptures spread across Southwest China, and travelled to a lot of places to track down the trace for the spreading of the grottoes of Buddhist sculptures.
During the long course of history, the statues of Buddhas and Bodhisattvas have experienced the vicissitude of life. Ten years is only an instant in a thousand-year history for those grottoes. Ten years of shooting is an epitome of the development and evolution of contemporary society, which is intimate but unfamiliar to us. Pilgrims, who came and went in an endless stream in the past, are decreased in number gradually in the mountains, fields. Rural customs are going to disappear, leaving behind only Buddha sculptures as time goes by. The unique features of a local environment always give special characteristics to its inhabitants. The Buddha and all living creatures have been in endless succession since ancient times. The Buddha blesses all living creatures and fixes eyes on their pains and gains, joy and sorrows. People living with those Buddhist grottoes for generations enshrine and worship the Buddha devotionally to achieve spiritual consolation; nevertheless, the Buddhist grottoes, which bear the belief of all worshippers, are walled in compounds, parks or plazas. Now they are only visited by rushed tourists and passersby.
The art of grotto sculpture is a history book on rocks, which integrates religion, architecture, costumes, sculpture art and cultural history. Taking photos for Buddhist grottoes records not only Buddha sculptures but also the history about those sculptures and the long-lasting stories between the Buddha and all the worshippers. It is my long-cherished wish to taking photos for the culture of grottoes in the continuously changing society, to record the humanistic environment and vivid history for the art of grotto and to collect significant and reliable photos in the Internet era and in the context of globalization. Spiritual veneration is not only religious worship, but the devotion to human culture and civilization. During the evolutionary process of human civilization, beliefs and religions concern not only the origin of human civilization, but also the important driving force for the development of social civilization.