The two volumes that make up this method of learning Chinese were published in France at the end of 1989 (I) and 1991 (II) respectively.They are intended for students with no previous knowledge of the language.<br>We would like to express our gratitude to those colleagues in Germany, America, England, China and Scandinavia who, acquainted with the French manuals, first put forth the idea of an English edition. Our thanks go to them for the continued interest theyhave shown in the present volumes, in which there is, no doubt, room for improvement. This interest, we feel, has been kindled by an entirely different conception of learning Chinese. Departing from the usual form of teaching in vogue for the last forty years, thisnew approach is nevertheless intrinsically traditional, in that it shows a great respect for theoriginality of the Chinese language.<br>In every aspect of life, only when we chose to look reality in the face, can we avoid encounters with conflict and disorder.In terms of learning Chinese, the written languageis not merely a graphic duplicate of the oral sounds. Bearing this consideration in mind, Chinese students as well as their professors must adopt two separate approaches of thelanguage which consist of distinguishing two systems of logic of thought.Those two systems are not identical and they may even conflict with each other.Meanwhile, onehas to keep in mind that the Chinese characters as fundamental unit of written language should always be entitles to a specific place and that is what I strove to do in this book.We would like to thank Mrs. Anne Alexis and Ms Jocelyne Finazzi for their attentiveediting.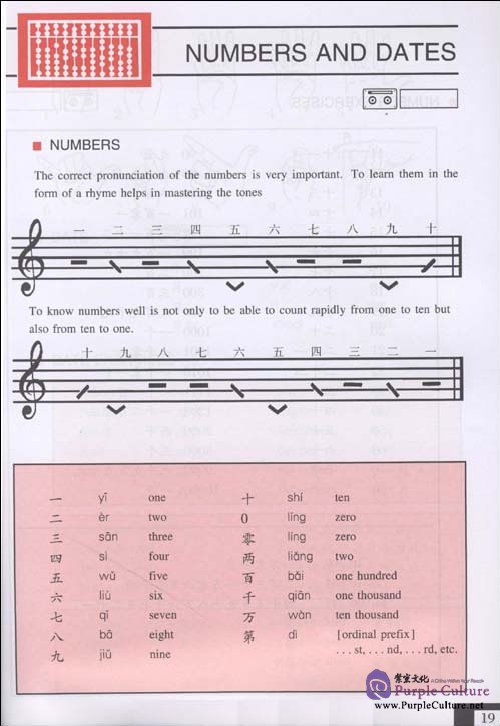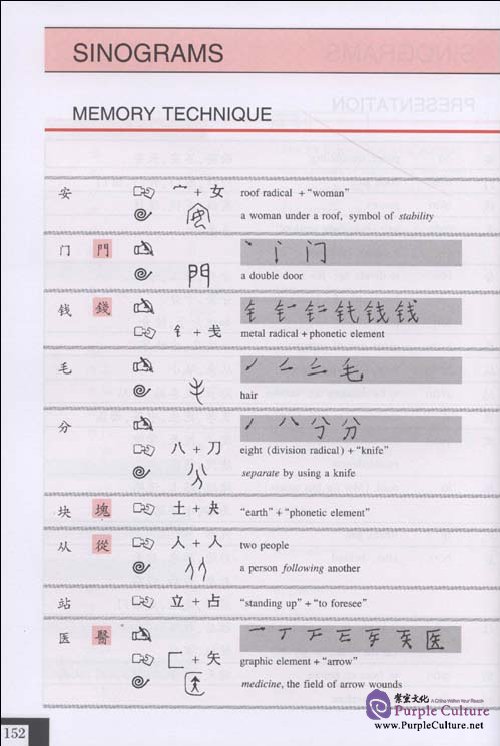 "Once upon a time in the north of China, there lived a farmer who, wanting to has-ten the growth of his new shoots, went every morning to pull them up slightly. After ashort time the shoots withered and died. "
The ancient wisdom of the Chinese teaches us through this story that we must notfight against the nature of things. This is the first idea that guided me in devising this method. Many texbooks (Chinese ones included) westernise and "alphabeticise" Chi-nese. It is surely far more appropriate, however, to present the language as it really is, toreveal its own logic, its own spirit.
It is generally agreed that learning Chinese is a question of memory. Memory, however, is afraid of emptiness; it needs supports. Any method of learning Chinese mustbe constructed accordingly, providing where possible the essential elements for learningevery Chinese character or sinogram (we have borrowed this new term from Delphine Weulersse and Nicolas Lyssenko, authors of Methode programm6e du chinois moderne).
These supports will be visual (the student will readily observe a character's origi-nal design), auditory (the student who remembers things when he hears them will benefitfrom saying out aloud the elements that compose a character) and gestural (the strokeorder and positioning).