In 1850,Shanghai began its progress towards modernization. In 2010
Shanghai hosts the fantastic Expo as an international metropolis.The
amazing development of Shanghai is portrayed in this book by contrasting
a photo of Shanghai's cityscape and people's lives in the old time with
a photo at the same site in the new century.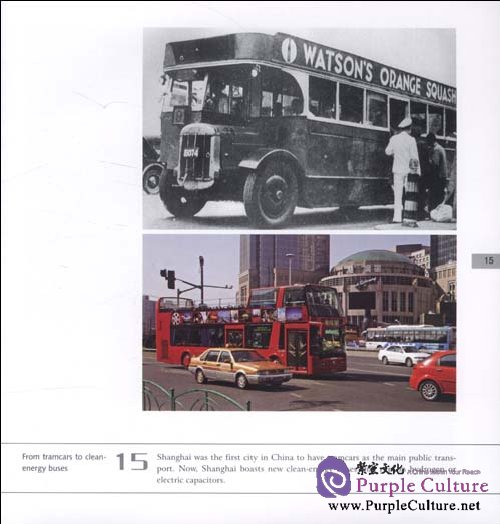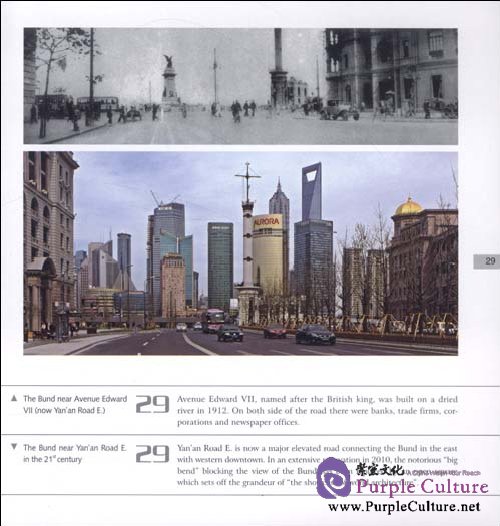 Preface
While touting in Shanghai and taking in all its charming attractions,you may wonder how the city has developed into the East Asian metropolis as it is today.Shanghai has a recorded history of 700 years.However,it is since 1850 that Shanghai began to develop its urban construction under favorable conditions,thus exerting a profound impact on the general course of Chines emoder nization.The tortuous yet progressive course of Shanghai's develop-ment from 1850 to 2010 is presented in these vivid photos which contrast the city's past with its present. In a historical prospective,Shanghai's population was made up of emigrants from different parts of China as well as foreign"adventurers".The merge of people led to an exceptional openness in the local mentality and an eclectic line-up of Shanghai's culture.While the population grew in Shanghai,modem businesses like shipping,manufacturing,banking,medicine,entertainment,transportation,school education and municipal public services thrived in the pioneering modem city and brought great benefits to its residents.In the meantime,the city expanded rapidly after it became a Treaty Port in 1843,although there was hardly an overall plan for constructions in a city divided into different"Concessions".For a time,Shanghai was the prominent financial and trade center in the Far East.After the founding of the People's Republic of China in 1949.especially since the"reform and opening-up"initiative in the 1980s,Shanghai has enjoyed a high growth rate of economy and followed a scientific approach in its urban planning. Today,the large collection of well-preserved heritage sites from the city's modern history have contributed to the wonderful cityscape of Shanghai.In the old Town area,there are the classic Yuyuan Garden and characteristic old neighborhoods.Opposite the impressive skyscrapers in Lujiazui,there is the"showcase of world architecture"of the Bund.Beside the glitzy supevmalls,there are temples,churches,European-style garden villas and Art Deco apart-ments built in the 19 century to the early 20 century. This pictorial book hopes to give you some idea of how the city looks like in the past 160 years across 3 different centuries.With the knowledge in the city's past and present,maybe you'll find your Shanghai tour a meaningful and rewarding one.