The book introduces the research and study of Chinese tea art through four parts, including the overview of tea, protocol standard, the demonstration and research of eight-part tea ceremony in tea art. Researching and studying tea art will not only improve the skills of brewing and appreciating tea, but also contribute to temperament cultivation of people, developing a refined style of conversation, proper behavior and modest and composed demeanor.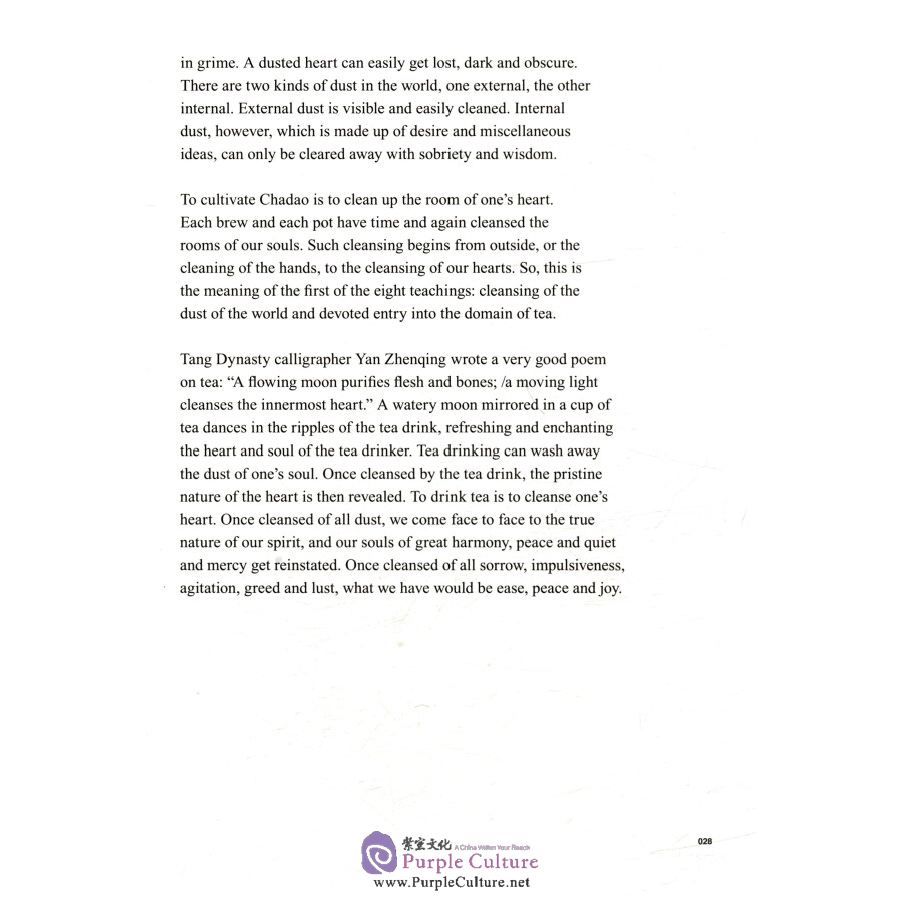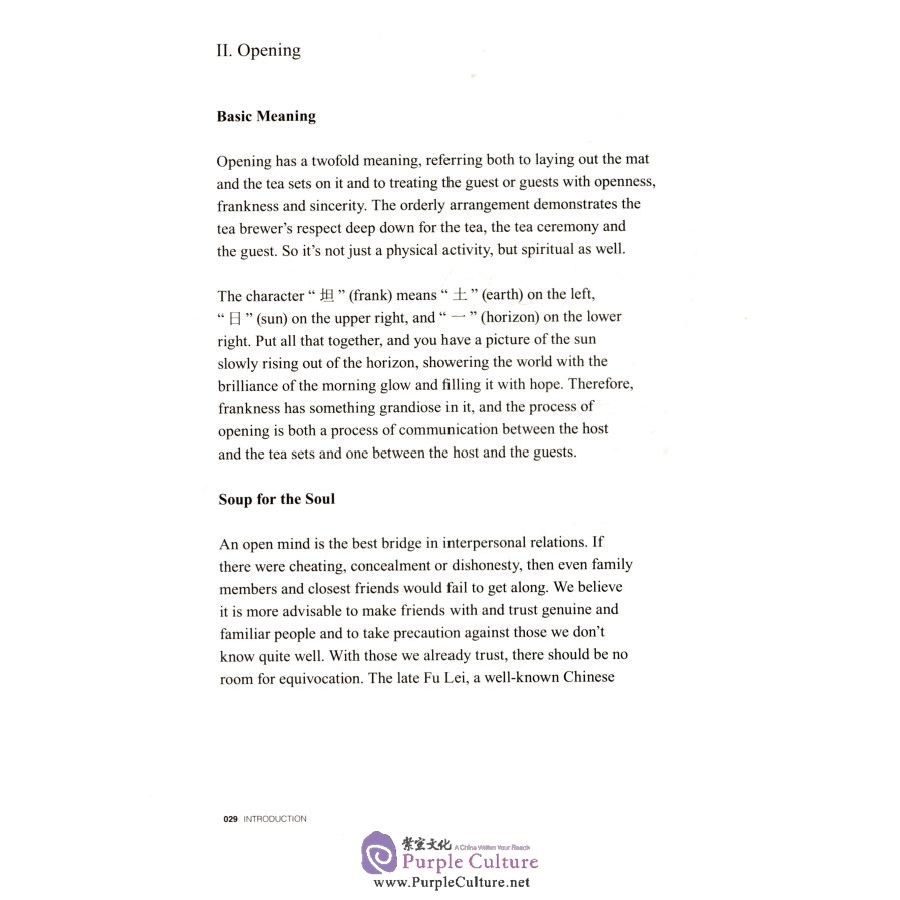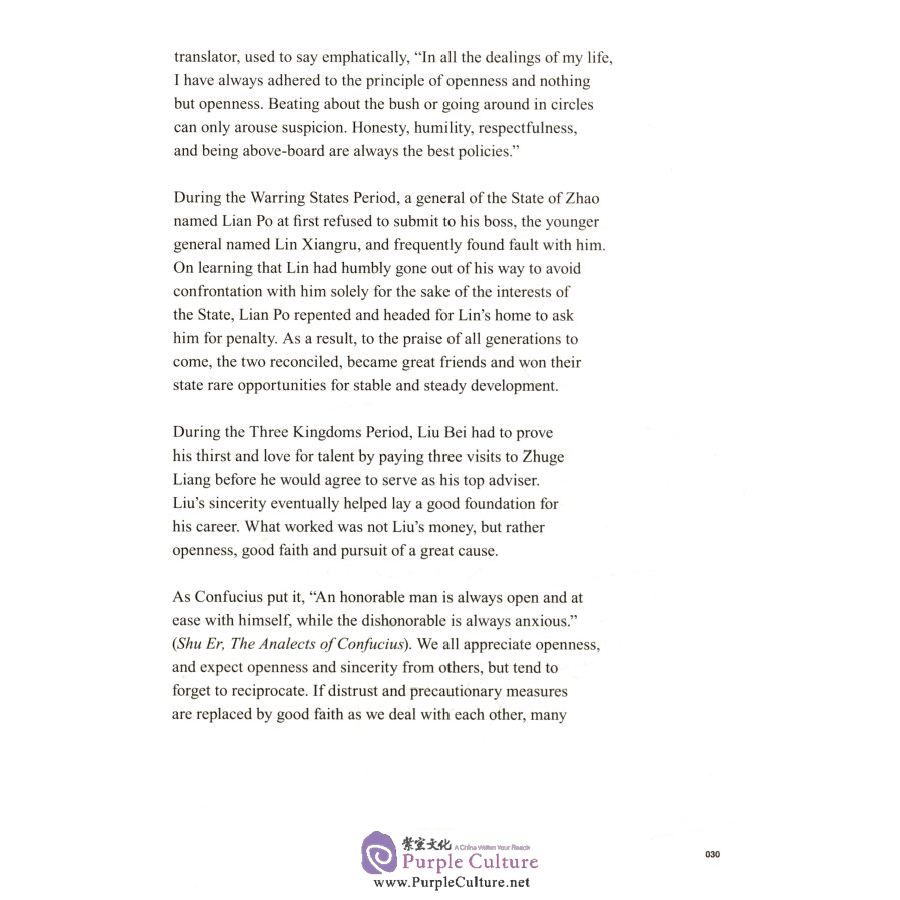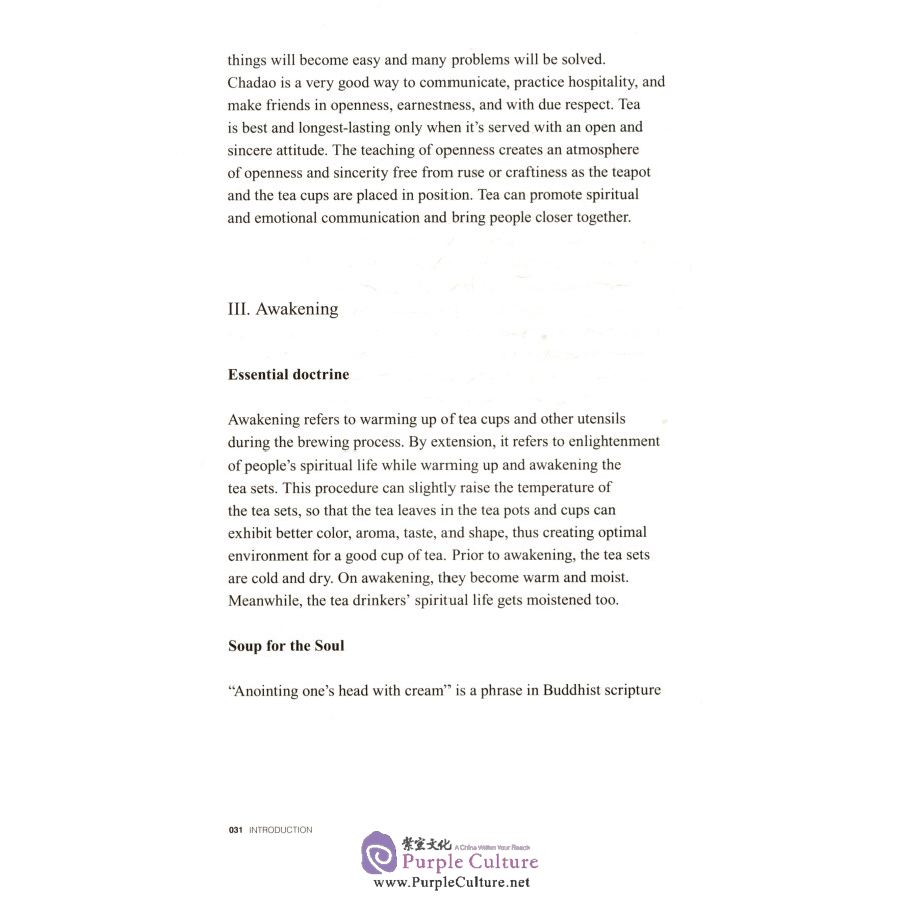 Apparel, which can refiect the wearer's social status, culturalupbringing, taste, aesthetic consciousness and attitude towardlife, etc., adorns the teaist's appearance through elements such ascolor, style, and pattern.Apart from basic requirements such assimplicity and rusticity, Chadao fashion should be primarily basedon traditional Chinese fashion not just because of the traditional andethnic nature of Chinese tea wares, but also because of the need torefiect the cultural connotations of elegance and romanticism and thehistorical heritage of the Chinese civilization.Since tea is soothingand peaceful by nature, the teaist should wear simple and decentrather than showy clothing that agrees with the honorable, elegantand mature feel of Chadao.Whether male or female, their garmentsshould be clean and in good shape, matching their skin, body,makeup, and ornaments.In addition, they must be compatible with thetea ceremony itself, its environment and atmosphere and its uniquecultural connotations.Certain appropriate ornaments or trinketsmay add to the beauty of the teaist, but they should not be oversized,overabundant, or overly eye—catching.Generally speaking, teaistsshould not wear watches, bracelets or hardware that may easily bumpinto something or produce noises that jeopardize the atmosphere.
by Luana L. on 2023-08-26 01:20:39
Great book, very informative. One of the only books about the Chinese tea ceremony written in English.