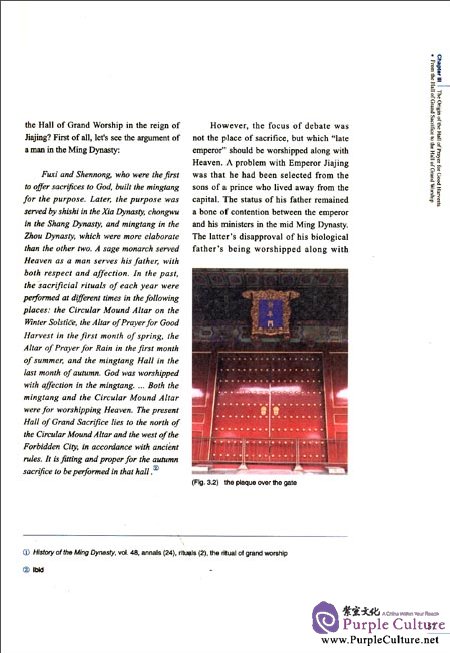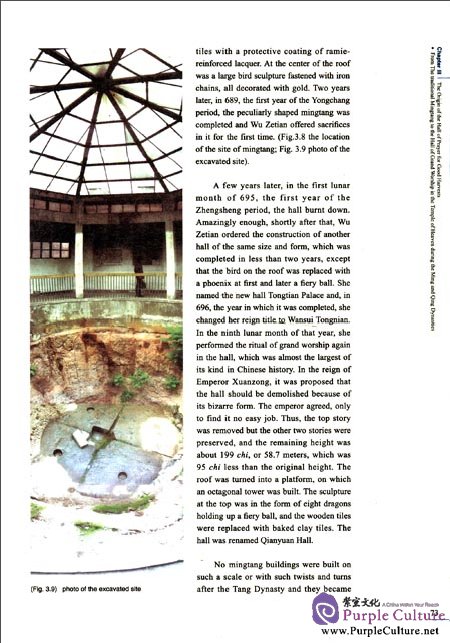 Perceptibly,in ancient Chineseminds,the sons of Heaven who reigned thecountry had the infinite and far-reachingpower.Whereas,their power were enduedby the Heaven.To ensure that they canmaintain the power,one of their importantresponsibilities is to worship and offertheir sacrifices to the sovereign Heaven inan attempt to God's mercy and blessing.Furthermore,China is an agriculturalcountry whose disaster or fortune,bumperor poor harvest,completely rests withthe Heaven's will.Emperors in the pastdynasties had to worship the Heaven withreverence and awe,and lived under selfcommunion and self-accusation hoping forall propitious elements and a prosperousand peaceful country.
That is one of the main reasons whyemperors think a lot of on the Heavenworship and sacrifice-offering. 
Here,we need to shift the courseand bring another subject on the carpet.We may ask,since the Heaven has thesupreme power,why,during the earlyMing Dynasty,did the founding emperor,Zhu Yuanzhang,order to construct theTemple of Heaven and the Temple ofEarth together,hold ceremonies ofworshiping the Heaven as well as theEarth,and build Hall of Grand Sacrificefor this purpose? Does the Earth possessthe same power? 
Actually,it is necessary to inductanother important ancient Chinese idea.Inancient Chinese peoples' minds,althoughthe Heaven may have the similar po.wer asthe supreme god in Western Christianity orAllah in Islamism having absolute powerover the world life,there is differencebetween them.The Chinese always held onedichotomy method of thinking,namely anything has its opposition existence at the sametime,in harmonious coexistence,thus tomanifest the world's substance.For instance,yin and yang,qian and kun,brightness anddarkness,gain and loss,and so on.Heavenand Earth,whether in natural or supernaturalconsciousness,have also been integrated intothis category. 
We can comprehend this easily byancient words: 
Nothing better than following Heaven.There is the alternation of day and night,spring and winter,rain-dew and frostsnow.By heart,to open therefore to close,to consume therefore to rest,to be killedtherefore to live.The Earth never goes withoutthe Heaven concerned; the Heaven can neverbear from nothing without the Earth.