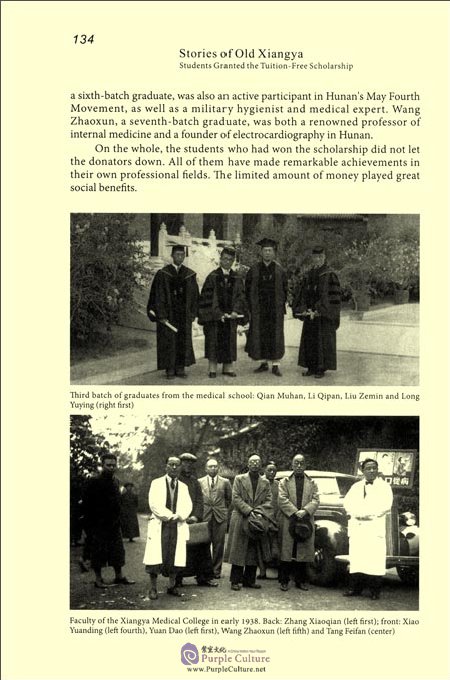 In 1924, the U.S.Congress refunded to China 12,545,000 dolla rs of the Boxer Rebellion indemnity money.China and the U.S.reached an agreement to set up a China Foundation for the Promotion of Education and Culture (also China Foundation).In 1926, ten Chinese and five Americans formed the Board of the Foundation.As its name suggested, the main purpose of the foundation was to promote education and culture in China.Between 1926 and 1927, 13 schools, 3 research institutes and 5 educational and cultural organizations obtained a subsidy of 419,906 dollars.Establishment of the China Foundation had greaYt influence in the educational and cultural field.
Following the United States, Britain, France and Italy also refunded some indemnity money.When the Britain was still hesitating, Chinese intellectuals took action.Non—government academic organizations persuaded the British government to invest on their undertakings.
In February i926, the Sixth Conference of the Chinese Medical Association was held in Shanghai.Over 20 guests from Britain, the United States and Russia attended the meeting.Yan appealed to the British government to invest the indemnity money on the public health in China,and delivered a speech Make Use of the U.K.'s Indemnity Money, Improve Public Health in China.