---
Format: 27.6 x 21 x 2 cm
Page: 387
Publication Date: 12/2008
ISBN: 9787107216145
Sample Pages:
PDF Download
Details
《我的汉语》是一套供国际组织雇员或在类似机构中任职的外国人士使用的汉语入门教材。全套教材包括上、中、下三册课本和九本练习册,均配有CD。全套教材词语总量2000个左右。
本套教材以国际组织雇员的职场生活为主要背景,语言规范,实用有趣。语言功能全面覆盖,水平螺旋上升,词语复现率高,适合各类在职人士不同阶段汉语学习的需要。
本套教材融合了海内外汉语一线教学的丰富经验,体现了国际汉语教材编写的最新理念。
My Chinese
is a set of textbooks specifically written for people who work for international organizations or similar institutions. It assumes no background in Chinese.The set consists of 3 textbooks and 9 workbooks accompanied by CDs.The textbooks contain a total vocabulary of approximately 2000 words.The texts are set against the work environment of employees at international organizations. The language of the texts is not only standard but also practical and interesting. The texts were developed surrounding 10 major communicative functions and 9 progressive levels. The vocabulary is graded with a high recurrence rate. All of these aspects make the textbooks suited for the needs of people in a variety of job situations at different levels. This set of textbooks incorporates rich experiences in teaching Chinese in both China and abroad and embodies the latest concepts in Chinese textbook writing.
Table of Contents
《我的汉语7》目录:
第一课 新年快乐
第二课 去欧洲开会
第三课 什么时候把报告交给您
第四课 电脑"罢工"了
第五课 一起去旅游吧
第六课 在北京购物
第七课 地球是我们共同的家园
第八课 我打算去读MBA
第九课 那还是去邮局吧
第十课 "海归"与"海带"
第七级测试卷
第七级听力材料
第七级参考答案

《我的汉语8》目录:
第一课 任务完成得怎么样
第二课 想给自己装一个GPS
第三课 哪些东西需要申报
第四课 有困难,找警察
第五课 我想请你看电影
第六课 新年聚会
第七课 年终总结
第八课 自我职业规划
第九课 送礼的习惯
第十课 在中国不能送钟
第八级测试卷
第八级听力材料
第八级参考答案

《我的汉语9》目录:
第一课 终于可以去休假了
第二课 我没有权力决定
第三课 喂,是财务部吗
第四课 能为灾区做点儿什么呢
第五课 请您来讲讲热点问题
第六课 招聘面试
第七课 读书的乐趣
第八课 我的梦想
第九课 你可以试试运动疗法
第十课 故宫
第九级测试卷
第九级听力材料
第九级参考答案
Sample Pages Preview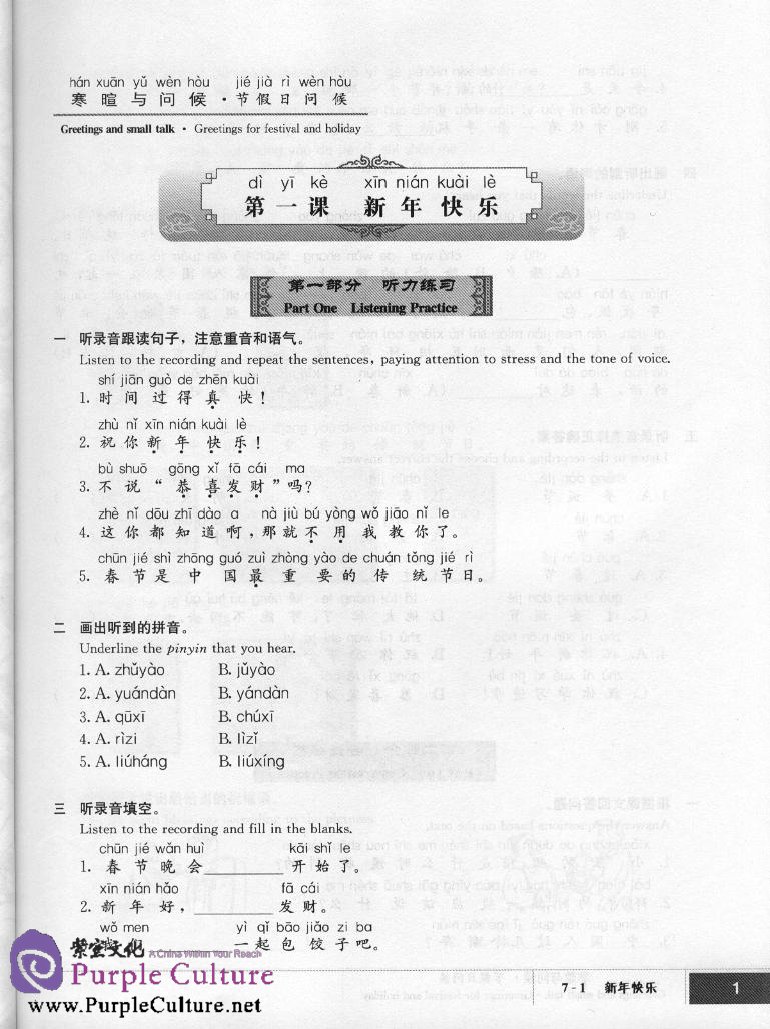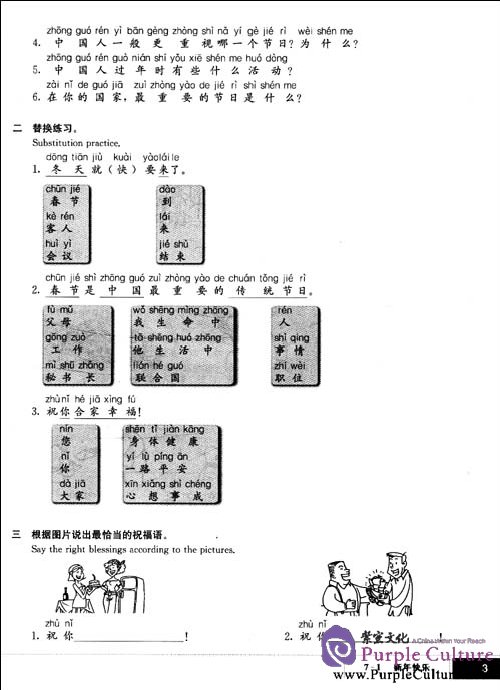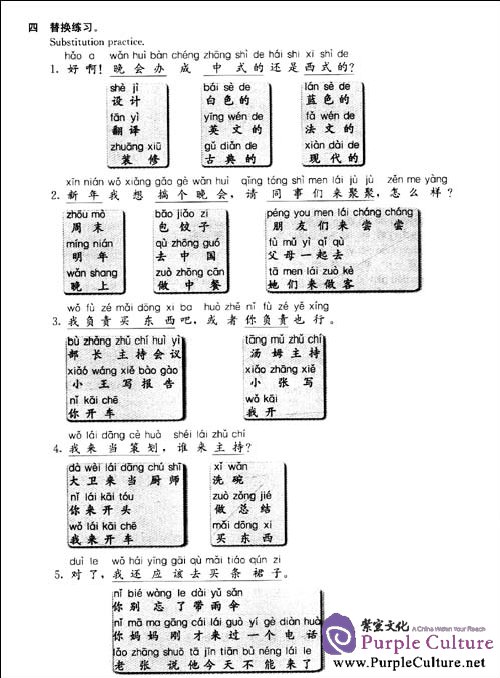 My Chinese Level 7, 8, 9 Workbook (with CD)
$20.40