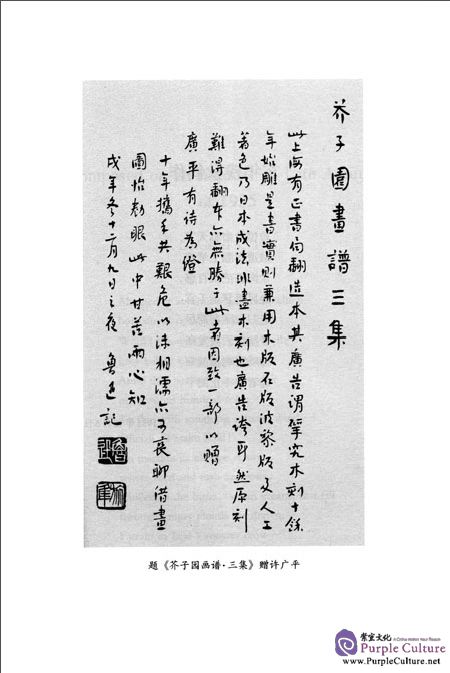 谋生无奈日奔驰,
有弟偏教各别离。
最是令人凄绝处,
孤檠长夜雨来时。
还家未久又离家,
日暮新愁分外加。
夹道万株杨柳树,
望中都化断肠花。
从来一别又经年,
万里长风送客船。
我有一言应记取,
文章得失不由天。
Three Verses on Parting from My Brothers March 1900
1. Careers and plans leave no great choice
save dashing 'bout to meet the day...
Thus brothers were mine only to
forsake them both and go away.
What scene could make one feel the more
alone or sore disheartened
Than the length of night by one lone lamp
that coming rains now portend?
2. Returned home but a while,
again I'm leaving home;
And now the dusk adds extra bite
to sadness where I roam.
Ten thousand weeping willow trees line the road
on which I have departed
Gazing deep therein, I see them change
to flowers of the brokenhearted.
3. As before, once parted,
another year must pass.
A wind ten thousand li in length
sends off the traveler's craft.
One word to leave with you I have,
and may you mark it well:
'Tis hardly all in "talent"
if at writing you'd excel.
I strained to listen to an earful of dialects different from my own, while the setting sun was about to sink and the darkness was becoming oppressive. All around me were people from places other than my hometown. Upon thinking of my far-off home with my dear old parents and tender little brothers, with whom I so often wished to talk and tell of the progress of my journey to date, I could not help but feel my heart was truly about to break, nor could I control the tears welling up.