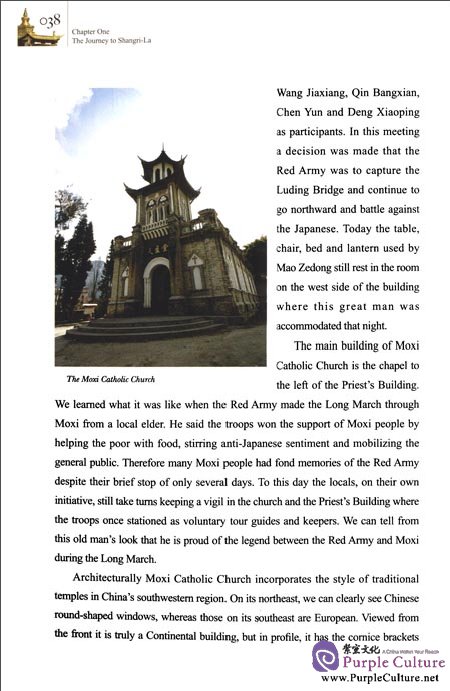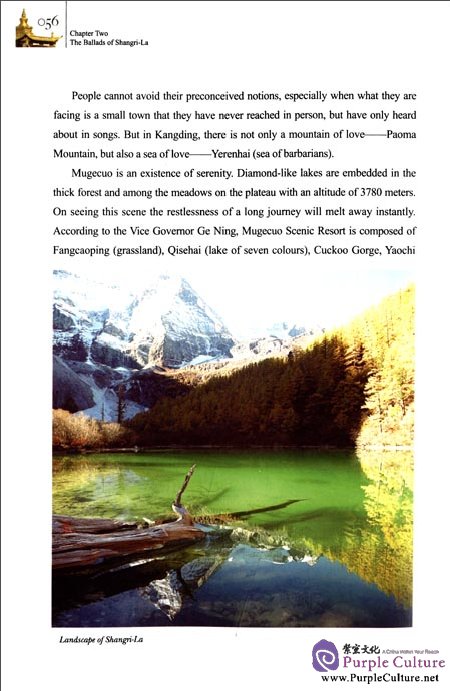 As one of the highest cities in the world, Litang County cannot be taken lightly.Geographically, its average altitude is over 4000 meters while culturally, its importance in history is also incomparable. 
On May 27, 2012, after we finished the journey of the Heavely Road which was over 100 kilometers from Yajiang, we finally entered Litang. 
Litang is located in the southwest of Ganzi County, on the edge of the southeastern Hengduan Mountains and between the Jinsha River and the Ya-lung River.In Tibetan language, Litang is called Le Tong"."Le" means the bronze mirror and "Tong" refers to the fascine dam, so "Le Tong" means grassland as pure and flat as a bronze mirror.Litang, "The Gate of Tibet", has been an important strategic city in south of Khams on Sichuan-Tibet ancient relay road since ancient times, occupying a very important location. 
According to history, in the Sui Dynasty this place was a dependent country to Sui; in the Tang and Song Dynasties it belonged to Tubo; in the Yuan Dynasty it was named Litang State; in the Ming Dynasty it was called Litang Xuanfusi, a prefecturai govemment office in charge oflocal affairs.At the beginning ofthe Qing Dynasty it was called Xuanweisi; in 1906, the 32nd year under the reign of Emperor Guangxu it was named Lihua County; in 1911, the 3rd year in the reign of Emperor Xuantong it was promoted as Litang "Fu".In 1914, the 3rd year of the Republic of China the "Fu" was abolished and instead a County was established so it was known as Lihua County.After the founding of the People's Republic of China, it resumed its name of Litang County in 1951.Now the National Highway 318 and the Provincial Highway 217 which both cross the whole county connect Litang to Chengdu in the east.Tibet to the west, Yunnan to the south and Qinghai to the north.Therefore Litang became a well-deserved county of great importance in south of Khams in terms of transportation, culture and also commerce.
Preface
Preface
Trip to and Thinking of Shangri-La
W
hat could be more pleasant after busy work than to promote the implementation of work by deep and actual visit and to convert the memorable landscape all the way into writing thoughts? When I got on the desk the manuscript of "The Story of Shangri-La" by Comrade Zhifa Wang, I felt sincerely happy while reading. Besides, the visit, the thinking, the thought and the worries of Comrade Wang were also my constant concern lasting for many years. So it becomes a "compelling" responsibility for me to be a passionate recommender to write a few words for the manuscript.
The Shangri-La Ecological Tourist Zone is one of China's national key tourist areas, and also one of the largest tourist attraction destinations worldwide. In2007, under the full attention of the State Council, Shangri-La Ecological Tourism Zone Master Plan (2007to2020), jointly prepared by the National Tourism Administration and the National Development and Reform Commission of China, passed the assessment by the expert group composed of experts and scholars from a number of units including the Chinese Academy of Sciences, Tsinghua University, Peking University, Beijing Jiaotong University and China National Tourism Administration, and was implemented. The high point of departure of the Plan, the large quantity of departments involved and the vast planning area are hitherto unknown to us.
It can be said that in the several years of implementation, the Plan has been playing an important role in guiding the long-term sustainable development of the Shangri-La regional tourism industry. After the Plan was unveiled, in the covered area, Yunnan, Sichuan and Tibet governments, with Diqing, Ganzi and Qamdo as their respective core, have seriously formulated, with the concept of "Greater Shangri-La" as the brand, the sub-plans and detailed plans for the Master Plan. In May2012, Gold Sand (Jinsha in Chinese Romanization) River Basin Shangri-La International Quality Tourist Area - Daocheng Yading Conceptual Master Plan and Important Project Conceptual Design, organized by the Sichuan relevant organization, passed the assessment, a step further for the implementation of the overall plan of the Shangri-La Ecological Tourist Zone. In the same month, by the invitation of the Government of Sichuan Province and the commission of China National Tourism Administration, a team under the lead of Comrade Wang Zhifa made another survey and study in the area involved in the Plan. Many of his insights are reflected in the manuscript. For example, he judged that once the traffic problem is solved, soon there will be explosive growth in tourism in the Shangri-La tourism area. In this case, high concern should be put on the contradictions of the grand industrial development goals with limited development and construction capabilities, high-grade tourism resources and highly challenging ecological and environmental protection, the massive flow of tourists with bottleneck in a wide range of facilities. So, as proposed by Comrade Wang, Ganzi Prefecture, in determining tourism development ideas, should achieve the following "four": taking industrial strategy as the pillar, dividing industrial layout into areas, realizing the characteristic of product construction and scientification of industrial management. These judgments and opinions, in my view, are very accurate and are equally applicable in more areas of the Shangri-La region.
It is rare that Comrade Wang, not only put high attention on the development, planning and management of the Shangri-La eco-tourism, but also made, from the perspective of an ordinary tourist, a large number of careful observation and deep thinking of the cultural resources wherever he went. In this manuscript, the charm of Kangzang Culture (a multiethnic culture system dominated by Khampa Tibetan culture) is shown in front of readers, after combing through a large number of historical facts and fresh case analysis. Through "his trip to Shangri-La", he savored the "ballad of Shangri-La", unfolded the "thinking of Shangri-La", revealed the "soul of Shangri-La" and finally climbed the "summit of Shangri-La". As said by a sage,"kindhearted people like mountains and wise ones are fond of water." Travel has always been a behavior since ancient times for human being to find spiritual home. Reading the manuscript, I also believe the scholarly exploration, the prosaic depiction and the philosophical thinking of Comrade Wang on the "Shambhala Tibetan area" as well as his unique feelings after combing the three will arouse the same feelings in others.
The most important for a traveler is to experience the cultural connotation and natural connotation of the places he travels to, which in turn inspires enlightenment or thinking beneficial for his life and cause. Travel managers should always know that only when tourists experience profoundly both connotations and make gains during their trip could they reach "satisfaction". Only in this way, can the goals of "strategic pillar industry" and "more satisfying modern service industry" set up by the State Council be achieved. Comrade Wang Zhifa has brought about a good start for us in promoting the work in a multi-role and multi-angle manner.
China today has the world's most active and fastest-growing tourism industry. We look forward that more industry managers like Comrade Wang could pick up the pen and write, from the perspective of ordinary tourists, words beneficial to promote the work, thus making more and greater contributions to the scientific development of the Chinese tourism industry.
Shao Qiwei
December 2012