Sample Pages Preview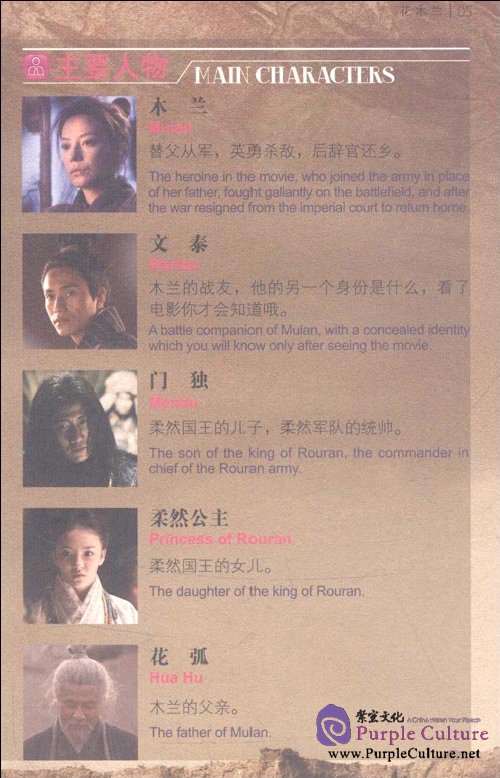 1. What did Hua Hu imply when he told Mulan that he might go meeting her mother?
2. Why did Mulan's father tell her about the money and her arranged marriage?
3. Did Mulan ever meet her fiance? Learn about the ways of how people get married in ancient China, and make a comparison with the love life of contemporary Chinese young people.
4. Are there any other episodes in the movie which can show parents' interference with their children's marriage? Try to find them out.
5. What factors can determine a marriage in your country?