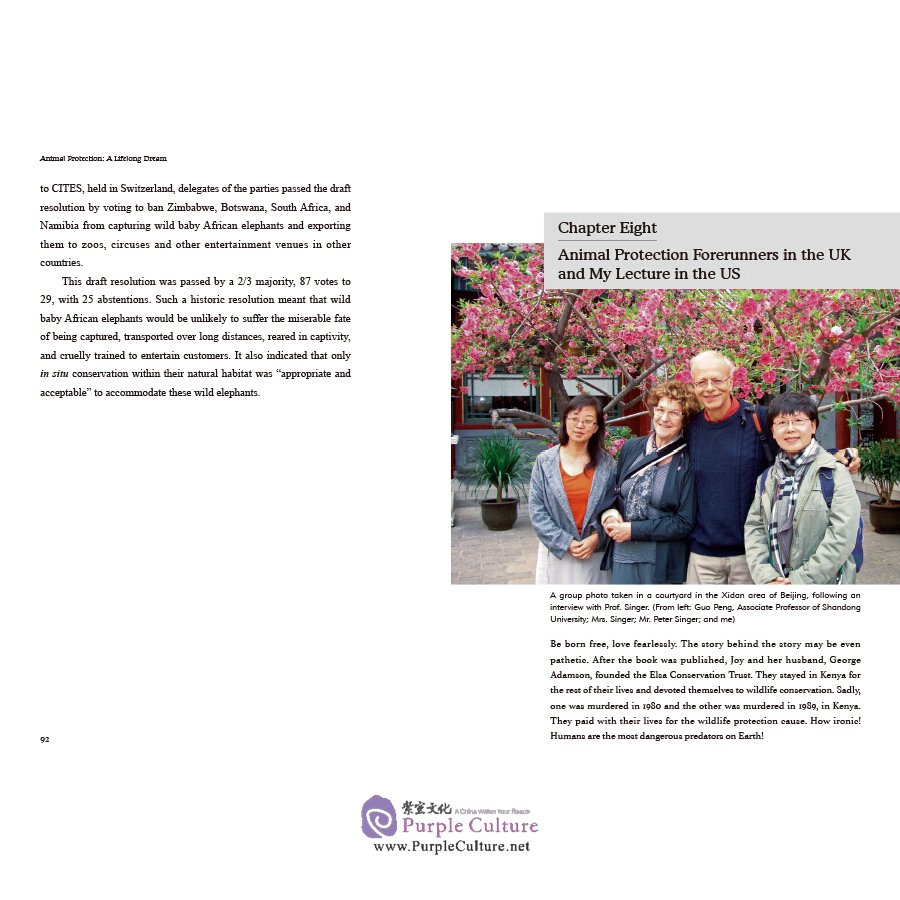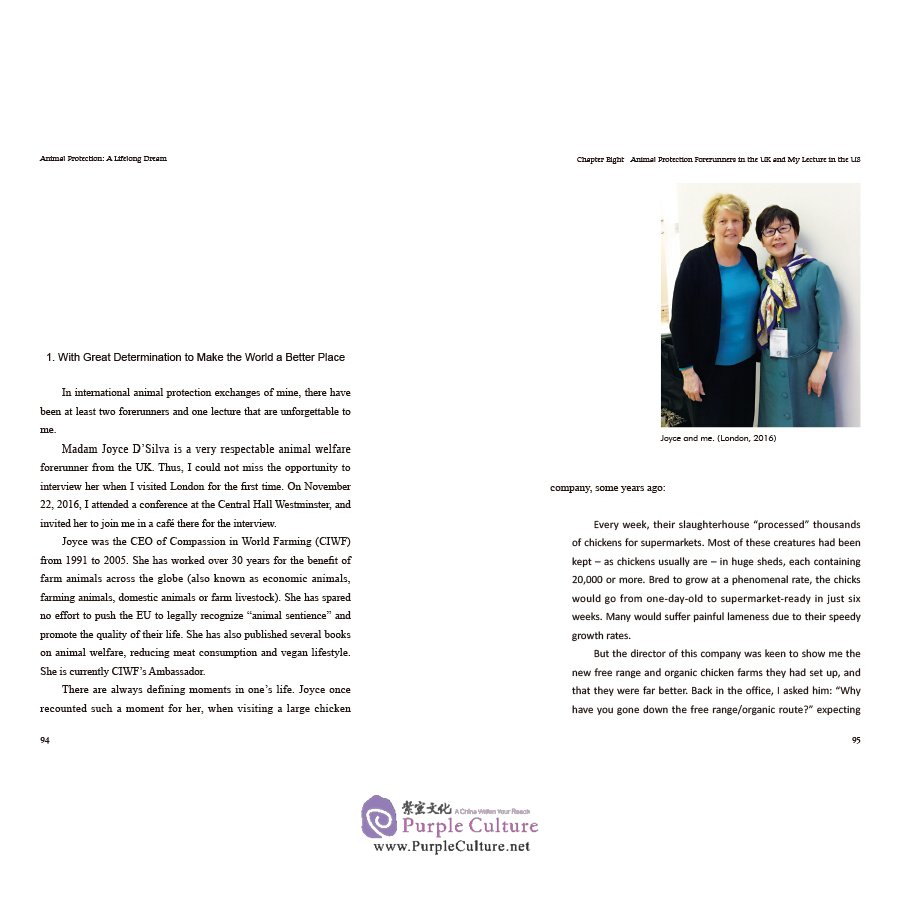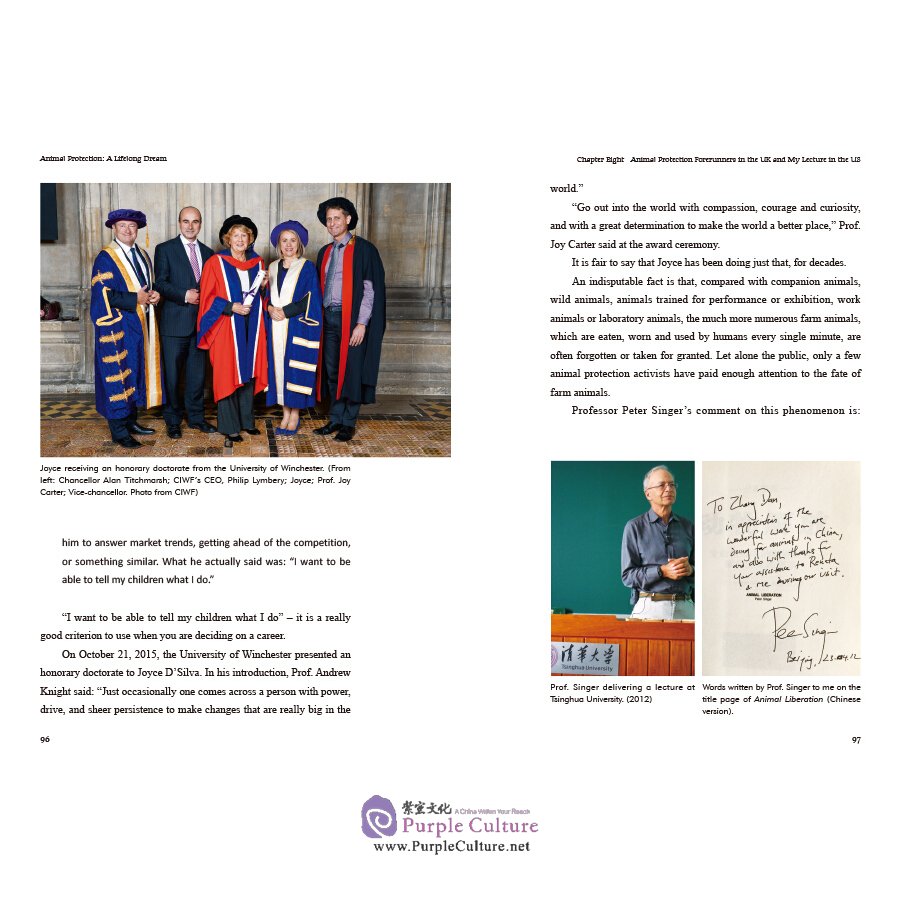 Preface
Preface
This Planet Called Earth Is Also the Home of Animals
Bao'erji Yuanye
A writer from the Mongolian ethnic group
When grass sprouts in spring, when brooks flow under the thinning ice, the most joyful species is not human beings, but non-human animals. They have a deeper sense of the valuable essence of the word "spring" than do human beings.
The herbivores living on the earth only need grass, water and air, but these alone make them feel very good about this world, such as sparrows feeling good about willow twigs, birds about dew, hares about bushes, and woods about sunshine – animals love the earth more than humans do. If they could talk, they would definitely say that this is their home.
Like humans, animals love life and being alive. They love the spring breeze, warm sunshine, and green grassland. They do not want their home to be destroyed by humans.
Sometimes, I cannot help but feel sorrow at the thought that, as big as the earth is, not all animals can live a free life. Although you may not feel sad very often, even though you are strong, you will nevertheless feel sorrowful.
Imagine that, one day, when the sky is still blue, tree branches still gently wave in the wind, and the four seasons still rotate throughout the year, but there is little trace of non-human animals on this earth. You will feel even more sorrowful. Don't the animals deserve to have the four seasons of this world?
When Heaven created spring breezes and moon-lit nights, as well as the bushes, grass and hills, weren't living areas for non-human animals created, too? Yet, there are fewer and fewer animals.
As I jogged in the Shenbei New District of Shenyang City, at the intersection of Lingyuan Street and Putian Road, I could always see four dogs throughout the four seasons of the year. They were like a family, among whom the black one was the oldest, and also consisted of a white one, a yellow one, and a spotted one. Many years have passed, and, in retrospect, I did not know how much they struggled to survive, having not starved, been run over by cars, or freezed to death. I have been away from Shenyang for a year. Now, I do not know if they still stand at that intersection and watch the passersby.
Whenever people walked through the intersection of Lingyuan Street and Putian Road, the four dogs would gaze at them with watery eyes. They thought you would stop, bend over, hold one of them in your arms, and take them home with you. Whenever I jogged past and saw them, I would run by them lowering my head, feeling guilty about myself. Nonetheless, my remaining conscience would, at least, urge me never to hurt or mistreat animals. I have also written about how adorable our animal friends are.
I know what animals need is not the mourning or words of humans to show their sadness for them, but instead their real protective actions. One person I admire for taking such actions is the author of this book. Her name is Zhang Dan.
Ms. Zhang Dan is a legendary media professional. Her destiny led her to make friends with assorted animals and animal-loving people, and she set an example by personally participating in protecting animals. Over many years, she has been a fighter for the animal protection cause, exhibiting enormous courage, wisdom and energy.
This book, by Zhang Dan, is not meant to teach or preach. Instead, it is composed of a series of fascinating stories – stories about her and the animals. In this book, the narrator herself is important and adorable, but more important and more adorable are the animals in these stories. These include stories such as Ken Takakura and his beloved dogs, Director Ling Zifeng and the birds flying freely on his balcony, the lucky giant pandas, unlucky moon bears, seal pups with big eyes, stolen and smuggled baby elephants, cute cats and dogs, and many others.
Whether you're an animal lover or not, you will love this book. There are amazing stories in this book and human souls that are more pure because of their love for animals.
Thank you for reading this book by Zhang Dan. I gain a lot of strength from it – strength of love. When we have love, we have everything we need.
November 6, 2019
Sunshine Community, Xincheng District, Chifeng City