---
Language: English
Page: 96
Publication Date: 12/2021
ISBN: 8HYSJ064
Details
As temperatures rise and pandemic restrictions ease up, Chinese travelers have hit the road for the summer. For much of the urban middle class, this now means going out into nature to enjoy cool breezes, fresh air, and a variety of adventurous sports like hiking, camping, and trail-running.
But a recent tragedy, where 21 runners died in a 100 kilometer trail race in Gansu province due to extreme weather and poor organization, has raised the question of whether society's awareness of risks to the environment and their own safety have kept up with demand for outdoor fun. In this issue's cover story, we look at how local communities handle the infrastructural as well as ecological impact of tourists in the backcountry We also delve into China's ambition to create a national park system, and how it must balance the (often conflicting) interests of tourists, conservationists, and locals who continue living of the land.
Elsewhere in the issue, we look at China's efforts to reform football in the face of rapid corporatization and increasingly disillusioned fans; review three decades of change in Chinese contemporary art; attend a wedding with a Chinese Muslim community in Central Asia; and more.
Table of Contents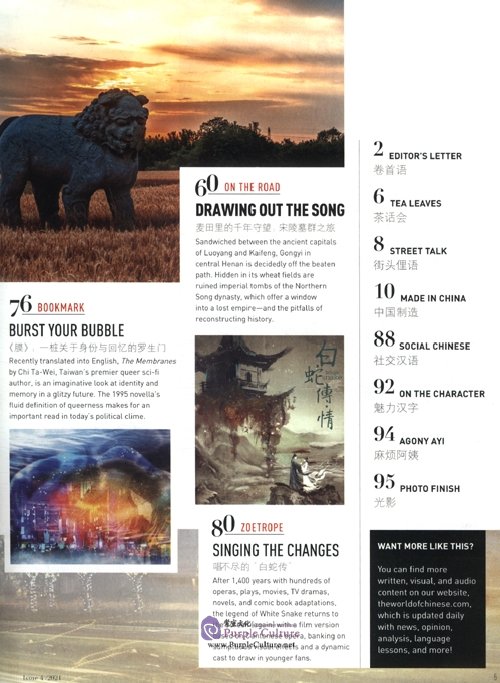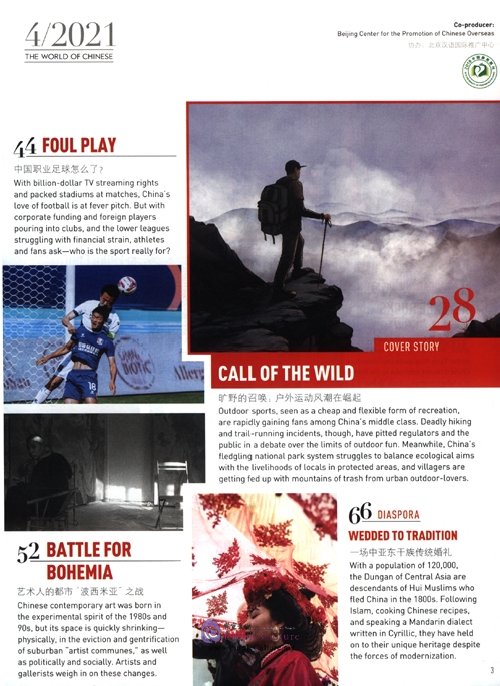 Sample Pages Preview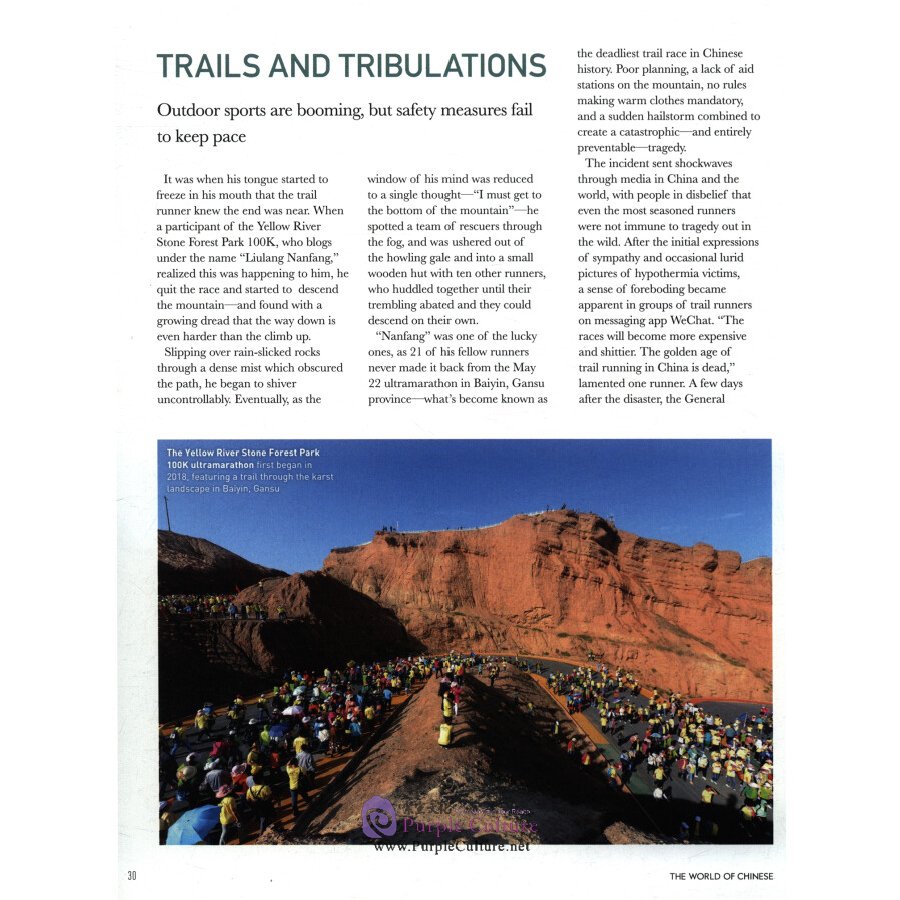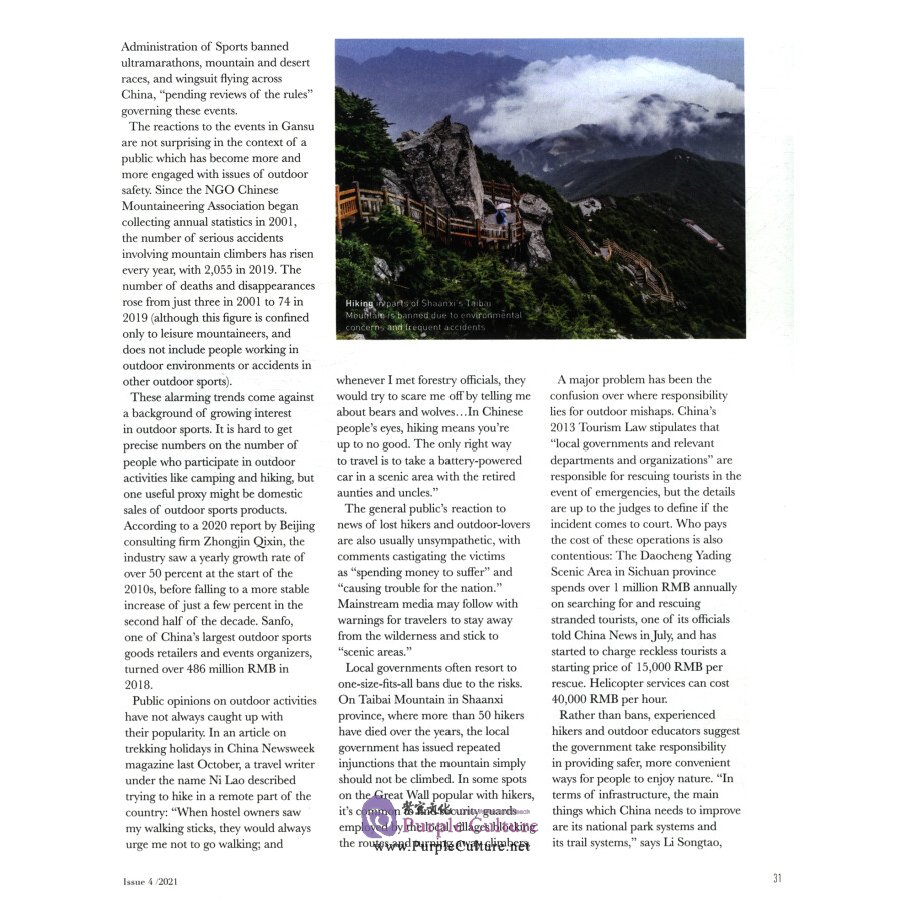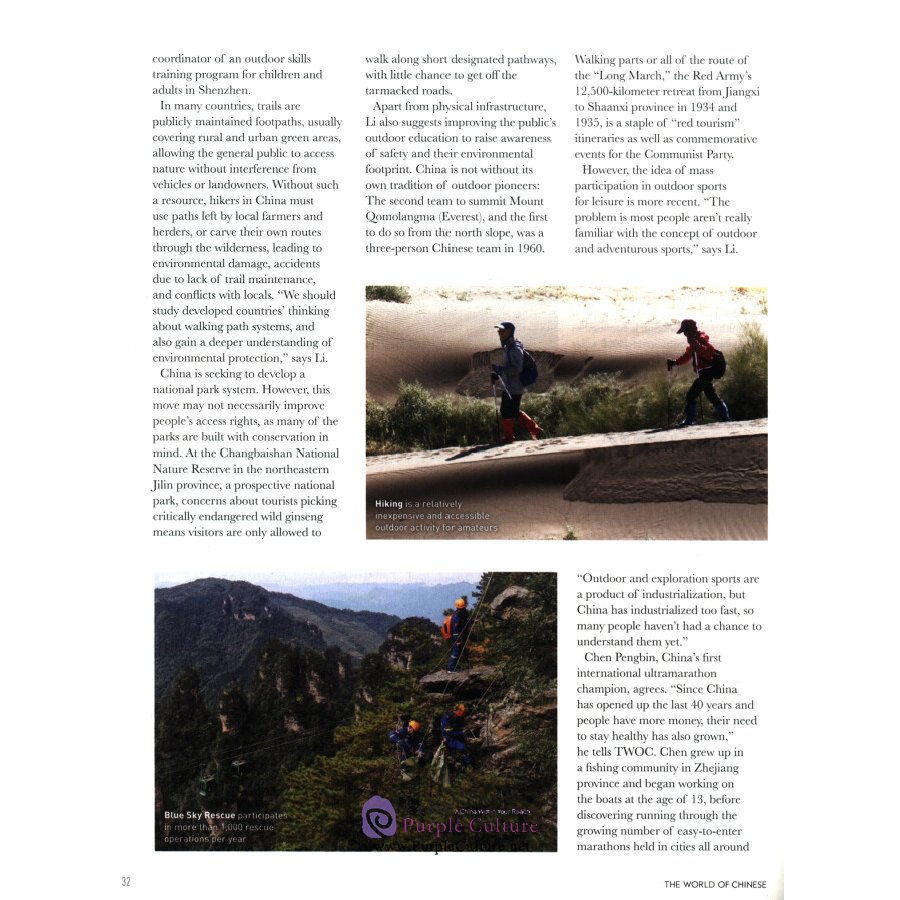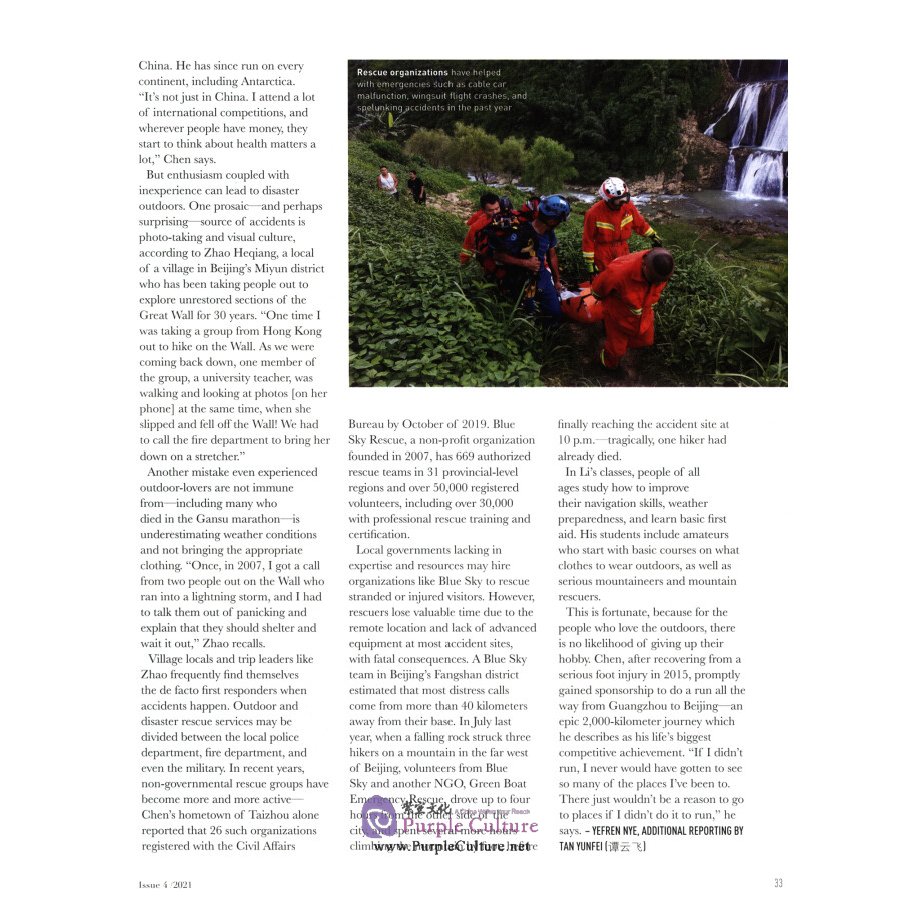 The World of Chinese 2021 Issue 4
$5.84