---
Language: English
Page: 220
Publication Date: 11/2021
ISBN: 9787510473272
Publisher: New World Press
Details
Thank You, My Family! is adapted from the CCTV interview program of the same name. It narrates stories of family ethos inheritance told by 17 interviewees.
Interviewees include Zhu Heping, descendent of Zhu De, one of China's founding fathers; Chen Junbao, descendent of Tan Kah Kee, a patriotic overseas Chinese; Qian Yonggang, descendent of scientist Qian Xuesen; Zhou Lingfei, descendant of writer Lu Xun; Sha Zukang, former UN Under-Secretary-General; and Henry Chang-yu Lee, criminal forensics expert, etc.
Thank You, My Family! is divided into four parts based on family ethos: For Country and People; Unshakable Resolve; Act According to the Situation; Practice What You Preach.
Thank You, My Family! focuses on families. It presents the warmth and intimacy of home while interpreting the significance of family ethos in social commitments. From these stories, one sees the refined virtues and cultural genes of Chinese people: Loyalty, benevolence, clemency, self-discipline, diligence, and creativity among others.
Sample Pages Preview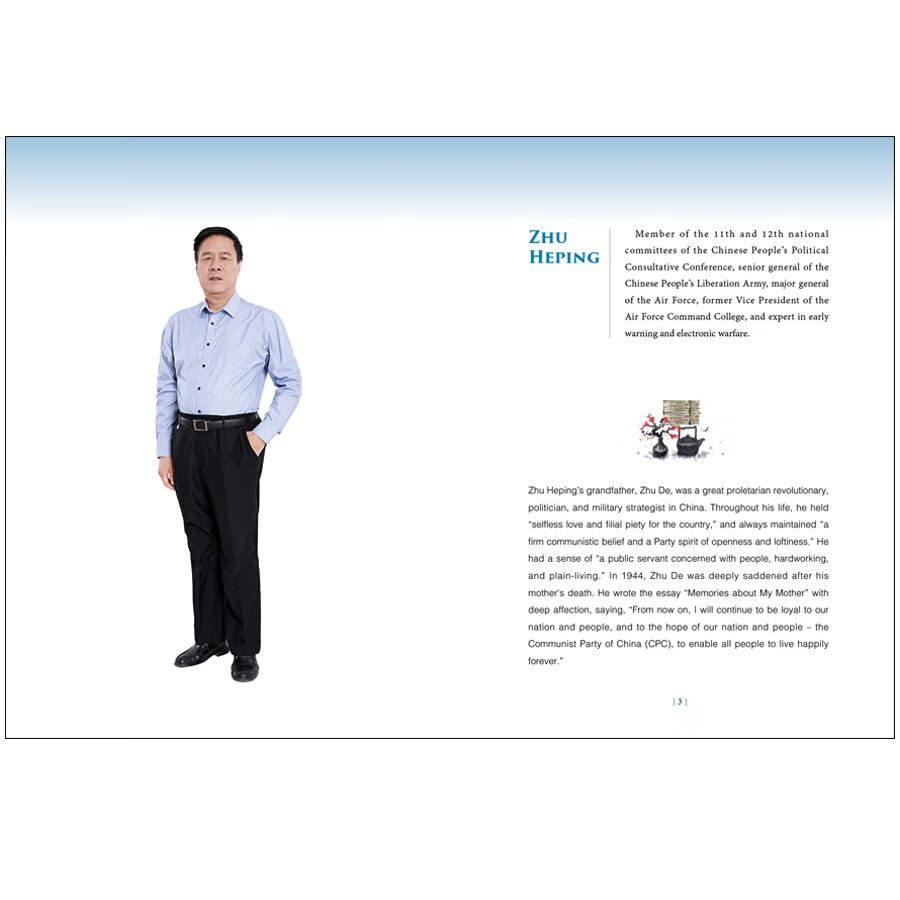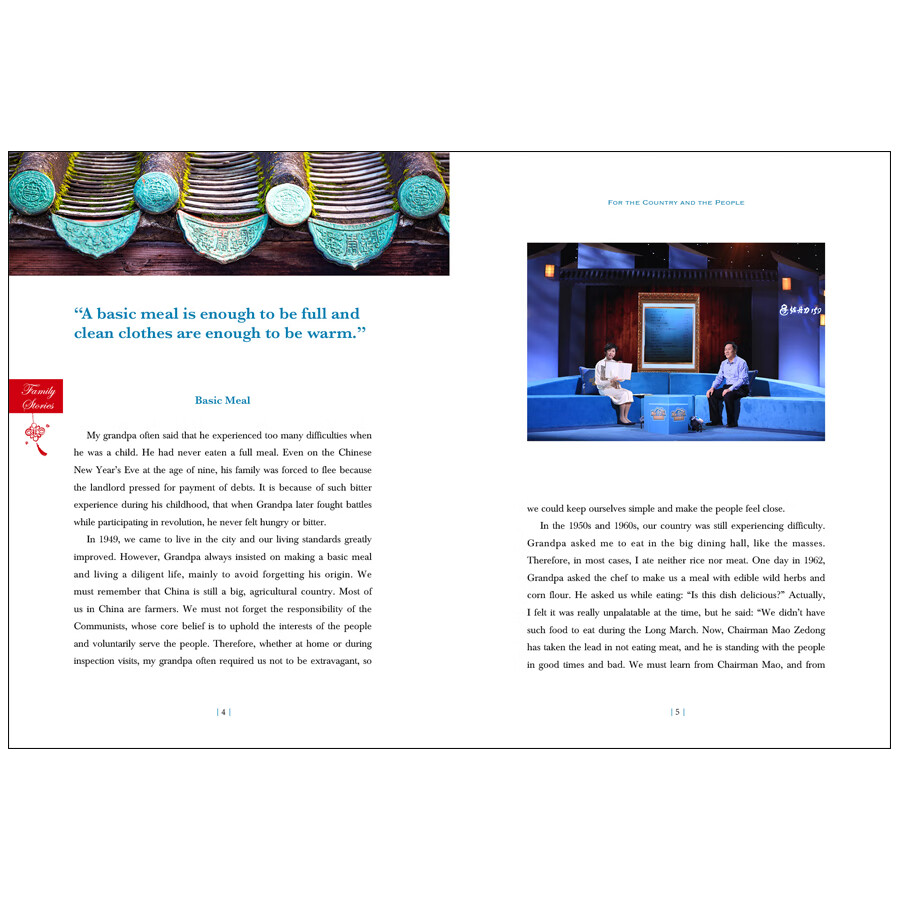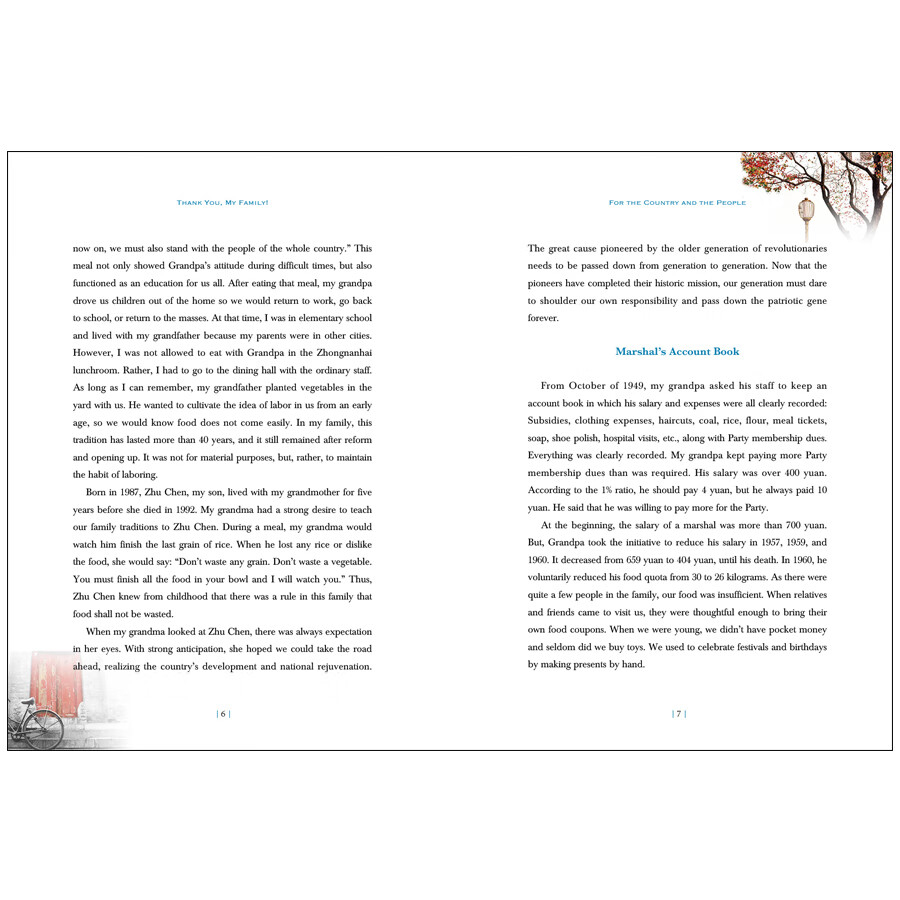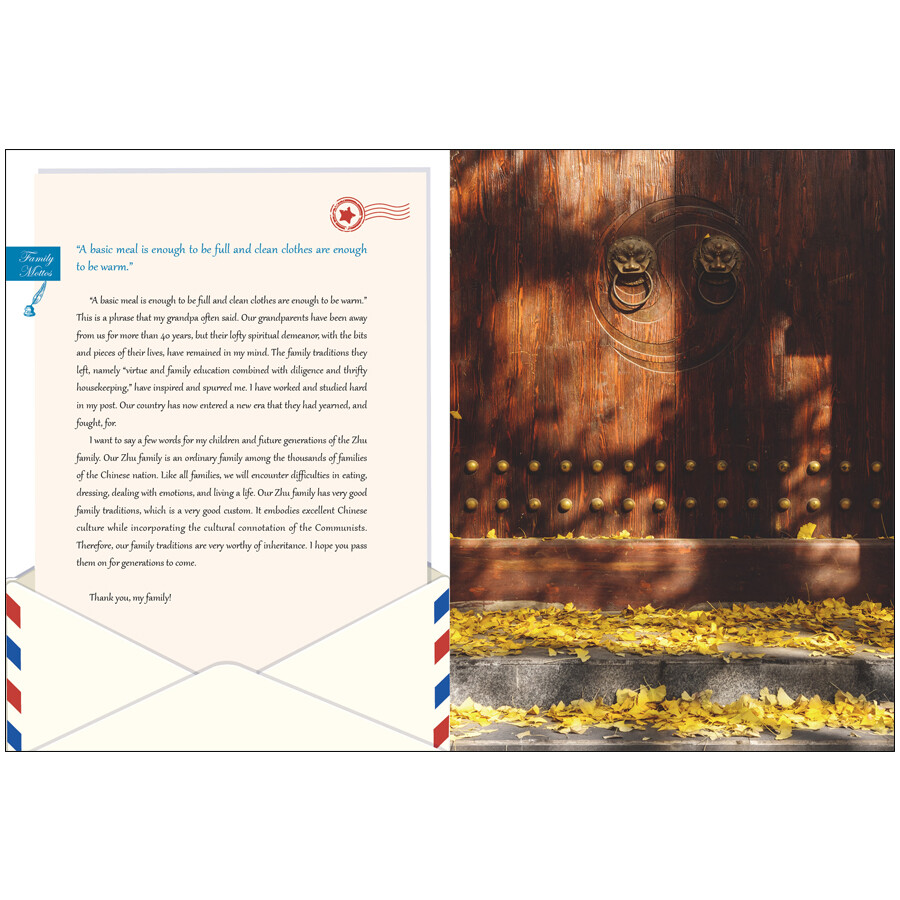 Thank You, My Family!
$33.86