This book tells about China through its American author's 15-year-long experience of teaching, traveling, participating in cultural activities and telling his China stories in song, writing and speaking. Mark Levine came to China in his late 50's and that is where this book begins. An active participant in cultural exchange on a personal as well as a group level, Mark has shown his love of life, embraced the new and the old and demonstrated a never-ending passion to both learn and teach. Through his stories, both prose and lyric, we can see China through his open mind, keen insight and constant yearning to learn about and join in China's bright future. He and his friend, Fu Han, have built a Chinese-Western musical duo called "In Side Out" and set up a firm to contribute to cultural exchange and cooperation between China and the world.

About Author
Dr. Mark Levine is an American public sociologist who spent nearly three decades working as a full-time volunteer with organizations of low-income workers across the United States. Arriving in China in 2005, he first taught at Huaiyin Normal University for two years, and then began working at Minzu University of China where he is still teaching today. He is also a well-known speaker, a singer-songwriter who has written more than 70 American country/folk style songs about China. His writings have been published in a number of English-language Chinese magazines as well as an earlier book. His contributions of telling his China stories to the world have been recognized through his receipt of a number of awards, the most prominent of which are the Chinese Government Friendship Award in 2014 and the Great Wall (Beijing) Friendship Award for 2011-2013. In 2015 he was named an honorary citizen of Huai'an for his contributions to promoting the city.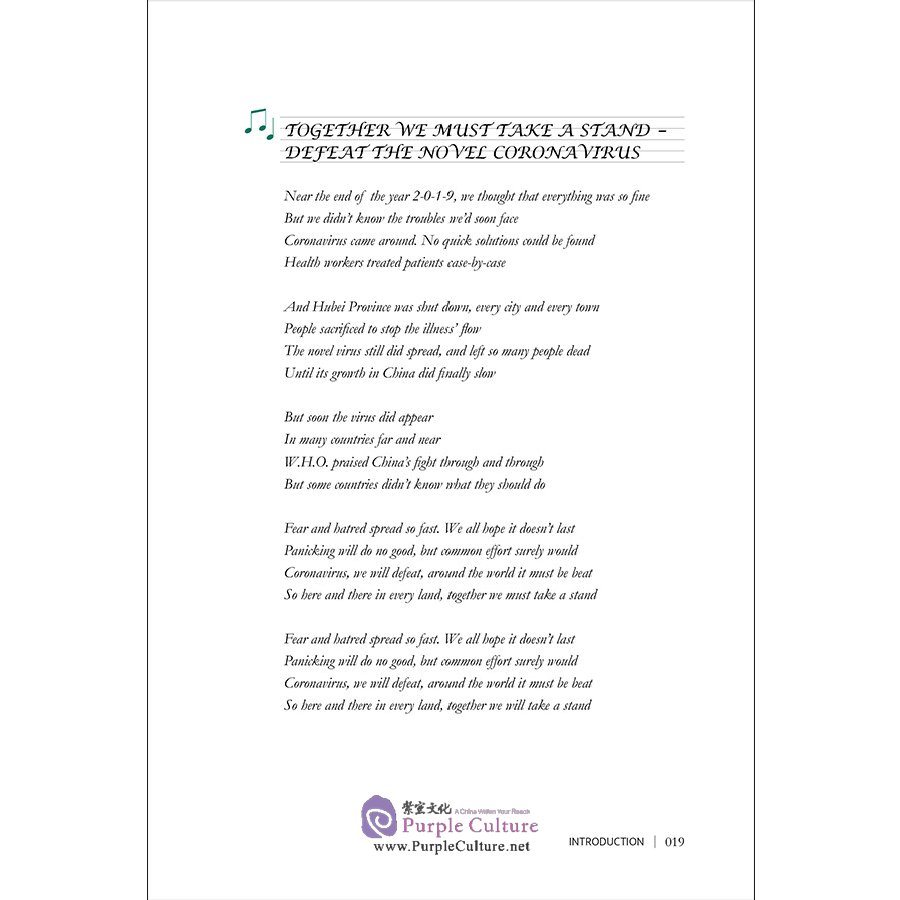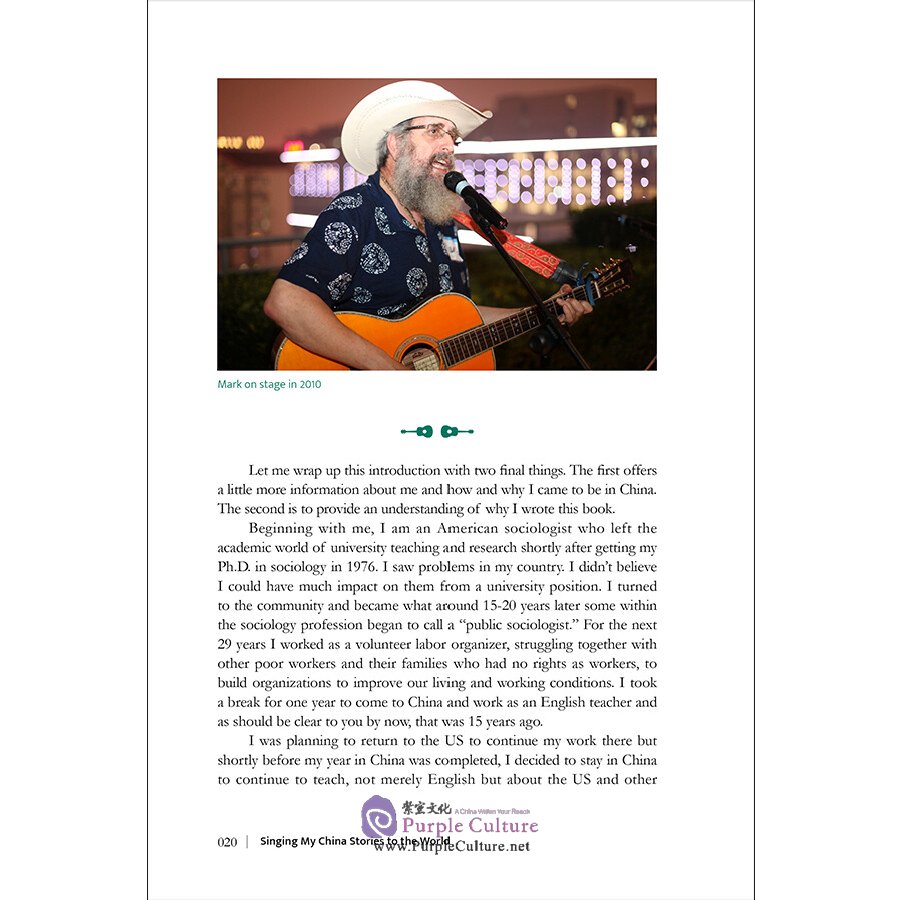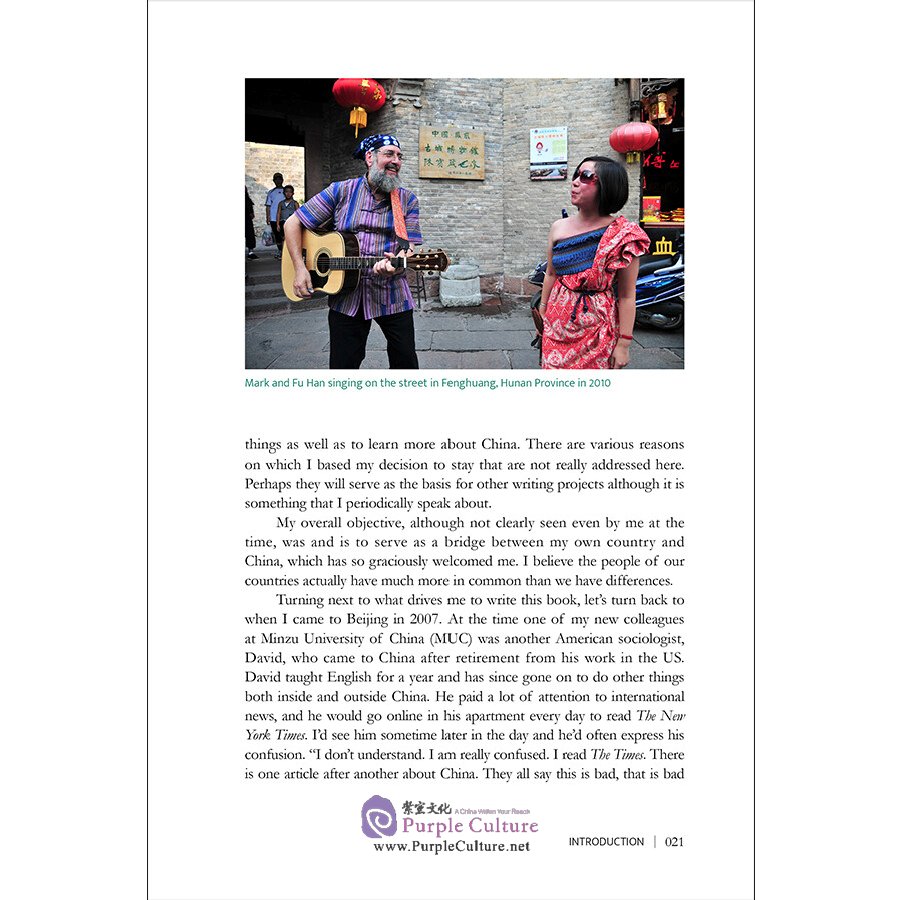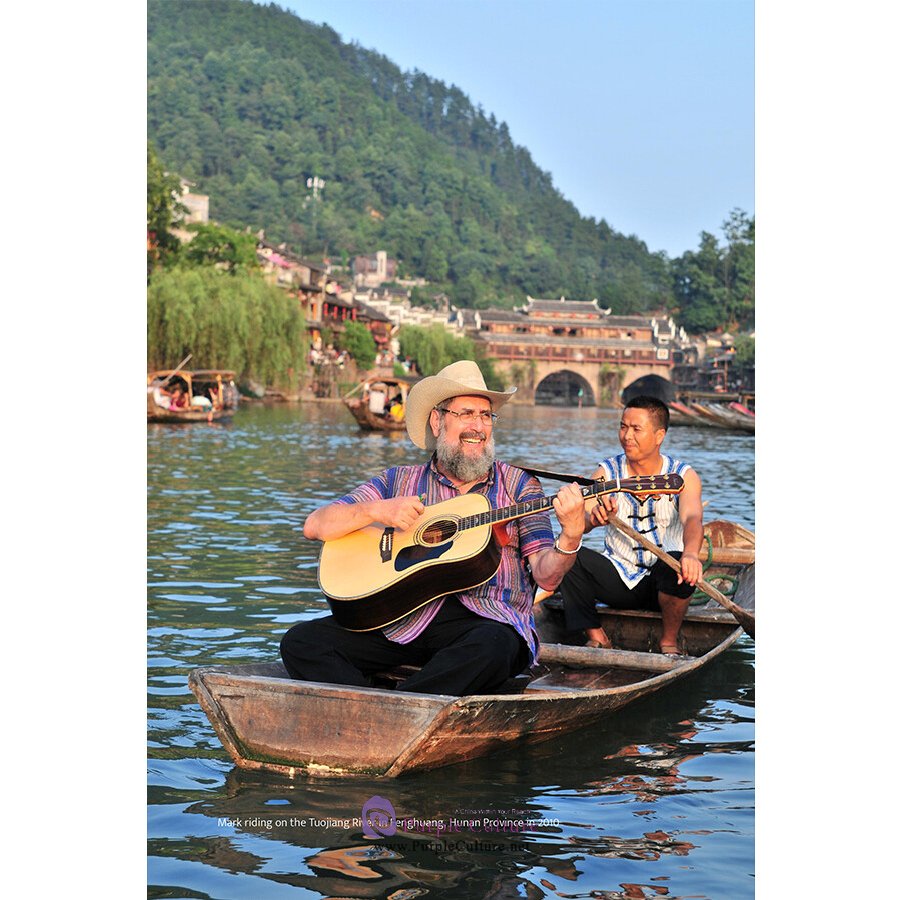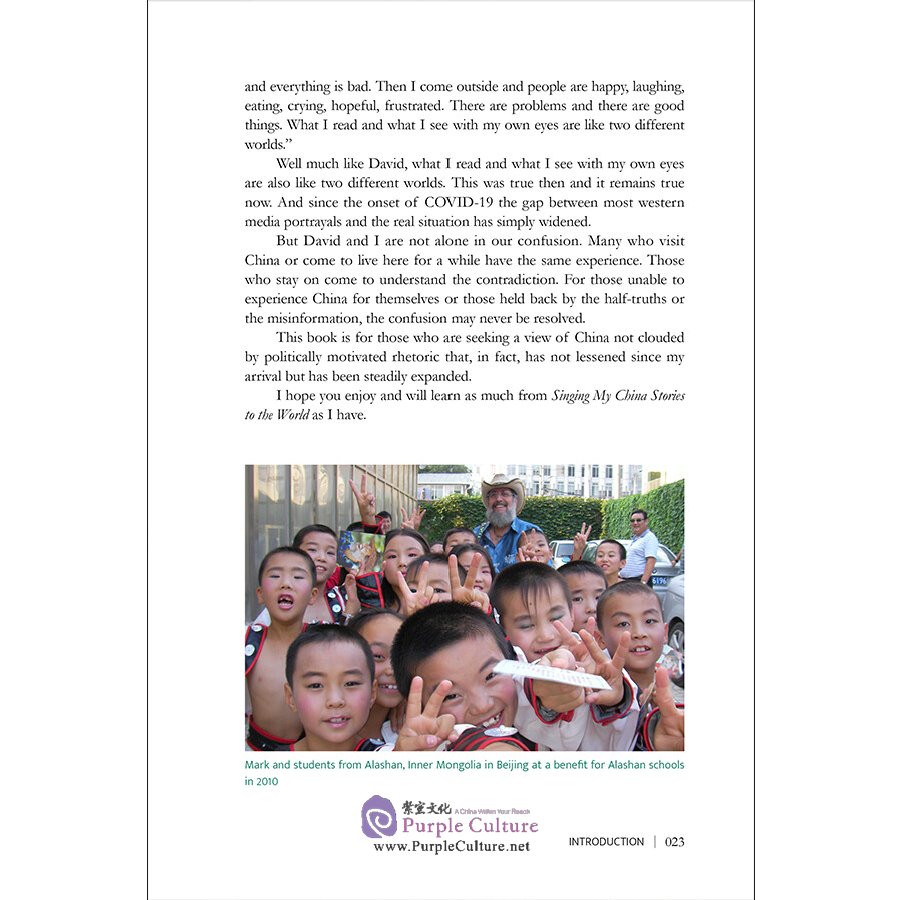 Preface
FOREWORD
"You have read about Singing My China Stories to the World
and now I leave it to you to draw your own conclusions."
This is how Dr. Mark H. Levine concludes the fascinating book you are about to read. And this is how I start the same book, by drawing my own conclusions about why you should read it.
Mark's book is multifaceted and I enjoyed the mix of genres contained in it (amongst others): stories, travel narratives, portraits of different people, but also educational commentaries and… songs! This beautiful and meaningful patchwork blends in interesting (new) knowledge about Chinese society beyond clichés and Mark's personal and diverse experiences of China.
As a specialist of intercultural communication and education, a field of research that looks into preparing people to meet across "cultures," I believe that Mark's very exciting book could replace many of the textbooks that we use to teach about intercultural matters. We have a lot to learn from his 15 years in China (and many more years to come)!
I read the book when the world was experiencing the dreadful COVID-19 crisis. I was still in Finland, unable to fly back to Beijing, where I usually spend my summers teaching and researching. Mark's book transported me back to China….