The history of Chinese literature can be traced to more than 3,000 years ago at least. It includes ancient literature before the early 20th century traceable to the same origin and modern and contemporary literature since the 20th century with fully changed literary concepts, contents and language .This book briefly introduces the course of Chinese literature's development in the past thousands of years and focuses on key writers' works to help readers feel the beauty of Chinese literature and learn about the existence and mental world of Chinese people in literary works.
About Author
Li Chunyu, Ph.D., is a professor and M.A. supervisor at Beijing Language and Culture University, mainly engaging in teaching and research of Chinese modern and contemporary literature and culture and international Chinese education. In recent years, she published more than 40 academic essays in domestic core social sciences journals and participated in or completed as person in charge several provincial and departmental research projects. Representative works include Modern Transformation of Publishing Culture and Chinese Literature, Beijing Culture Examined from a Foreign Perspective, Chinese Modern Literary Materials and Research, Comments on Cao Yu in 70 Years, Resting Place for Spirit – Approaching Ba Jin's The Family, etc.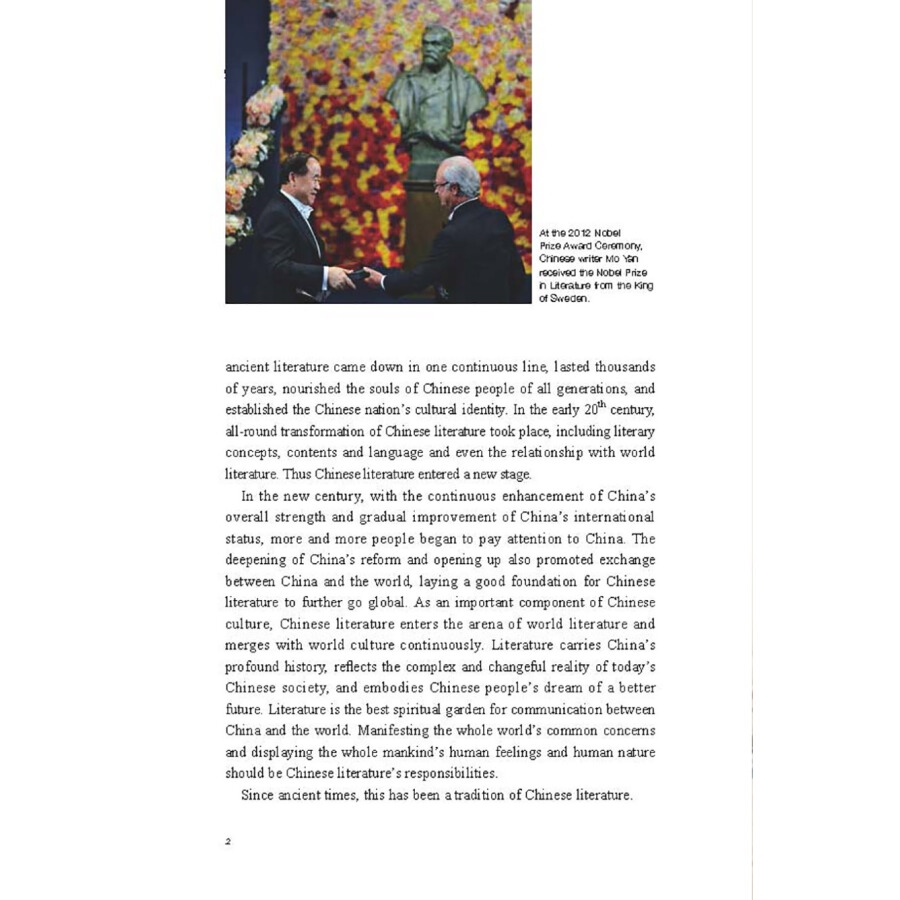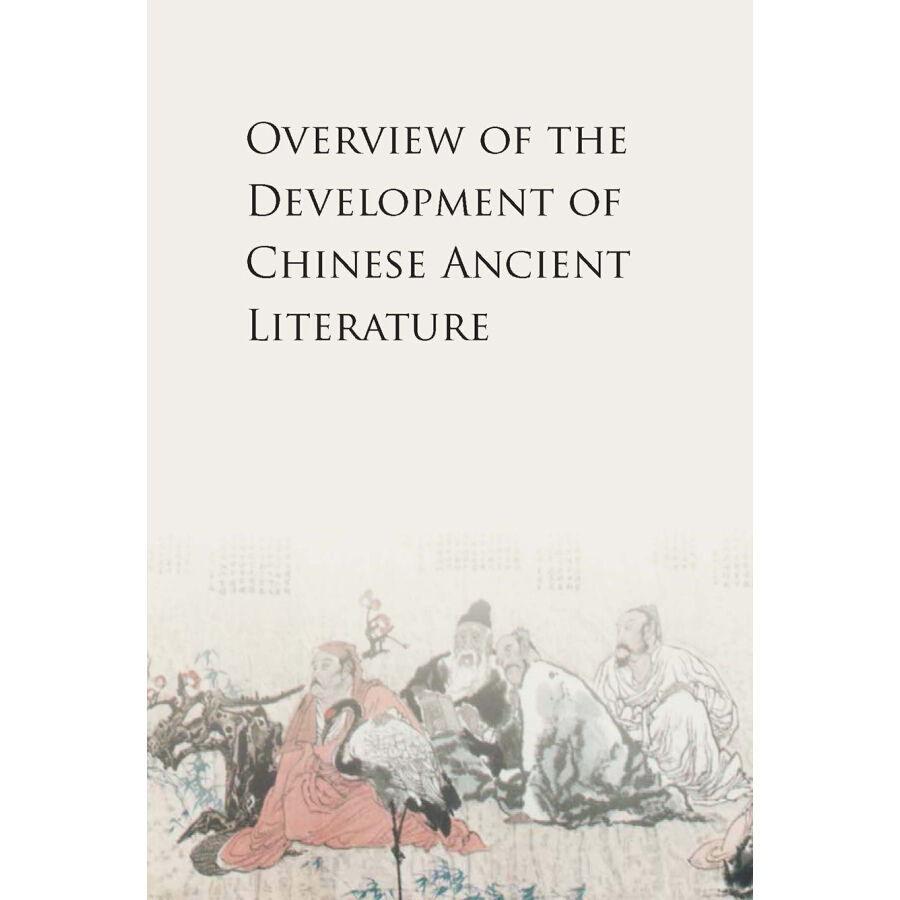 On October 11, 2012, the Swedish Academy awarded that year's Nobel Prize in Literature to Chinese writer Mo Yan. For the development of Chinese literature, this event cannot be underestimated. Mo Yan became the first Chinese writer to win the Nobel Prize in Literature, and ended China's history of winning no Nobel Prize in Literature. This shows that Chinese literature is going global and gradually winning attention and recognition of world literature from a special angle. The prize won this time not only made a dream of Chinese literary circles come true, but also made Chinese people treat the "Nobel Prize" calmly. Meanwhile, Chinese literature also strengthened reflection on its development. According to Nobel Committee's prize announcement, Mo Yan in his novels "with hallucinatory realism merges folk tales, history and the contemporary," and his reflection on history and analysis of human nature moved not only Chinese people, but also readers in other countries. This shows that the literature that can transcend time and national boundaries is the literature focusing on real life and writing about people's souls instead of the literature expressing political views or catering to the book market and consumption culture. Apart from Mo Yan, many contemporary Chinese writers with unique personalities have creative strength and potential such as Jia Pingwa, Chen Zhongshi, Wang Anyi, Yu Hua, Su Tong, Liu Zhenyun, Bi Feiyu and Chi Zijian. Their works contain different perceptions of life, and build their spiritual homes from different perspectives. There are also a lot of overseas readers of their works.
In view of the remoter history, Chinese literature can at least be traced to more than 3,000 years ago. From that time to the early 20th century, Chinese ancient literature came down in one continuous line, lasted thousands of years, nourished the souls of Chinese people of all generations, and established the Chinese nation's cultural identity. In the early 20th century, all-round transformation of Chinese literature took place, including literary concepts, contents and language and even the relationship with world literature. Thus Chinese literature entered a new stage.
In the new century, with the continuous enhancement of China's overall strength and gradual improvement of China's international status, more and more people began to pay attention to China. The deepening of China's reform and opening up also promoted exchange between China and the world, laying a good foundation for Chinese literature to further go global. As an important component of Chinese culture, Chinese literature enters the arena of world literature and merges with world culture continuously. Literature carries China's profound history, reflects the complex and changeful reality of today's Chinese society, and embodies Chinese people's dream of a better future. Literature is the best spiritual garden for communication between China and the world. Manifesting the whole world's common concerns and displaying the whole mankind's human feelings and human nature should be Chinese literature's responsibilities.
Since ancient times, this has been a tradition of Chinese literature.