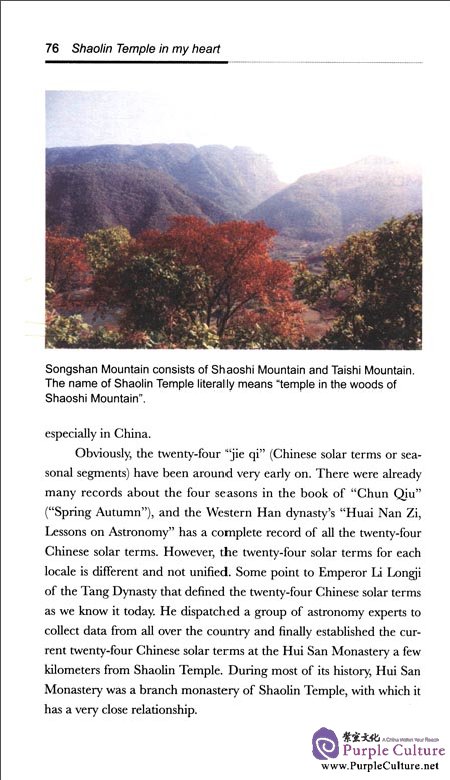 Situated in Xinmi City of the Henan Province and only one hundred kilometers from Shaolin Temple, Chaohua Monastery com-mands an extremely important position in the history of Buddhism in China. Chaohua Monastery was known as the "Famous Fifteenth Monastery" as it was ranked fifteenth amongst the nineteen monas-teries where the Buddha relics that were enshrined and worshipped by King Asoka were located during the Tang Dynasty. Chaohua Monastery is the ancestral monastery of the Pure Land Sect, where its Founding Patriarch Bodhiruci had translated Buddhist treatises and transmitted the lineage to the Second Patriarch Tan Luan. 
Shuiyu Monastery, which was historically a Shaolin branch monastery, is located at the Mahavira Mountain in Dengfeng City.This was where Shaolin Temple had once kept its food storage and handed out food ration to disaster victims. As the monastery's remote location is suited for retreat, we decided to use it as a retreat center for monks after its restoration. 
Since the famous Shaolin abbot Xueting Fuyu established Shaolin's hereditary succession and branch system, Shaolin Temple had since become the nucleus of a cluster of branch monasteries that are situated around Shaolin Temple. Shaolin Temple had a total of forty branch monasteries during its most prosperous period, with most of these monasteries situated in the Central Plains region. 
Most of these branch monasteries are of the Caodong lineage (one of the five main Ch'an branch lineages) and their monks are part of Shaolin's hereditary succession system. In fact, those who are in charge of Shaolin's affairs were all chosen from these branch monasteries, resulting in a continuous thriving pool of talented monks. It was exactly the hereditary succession and branch systems that allowed long period of stability and cohesiveness that contributed to Shaolin Temple's continuous prosperity.