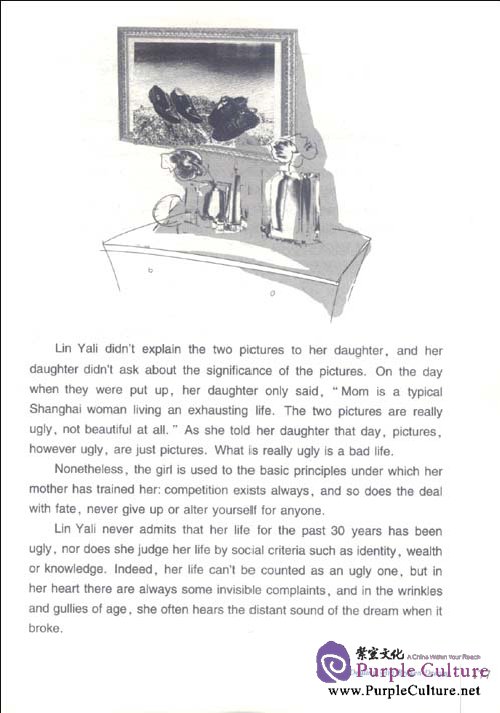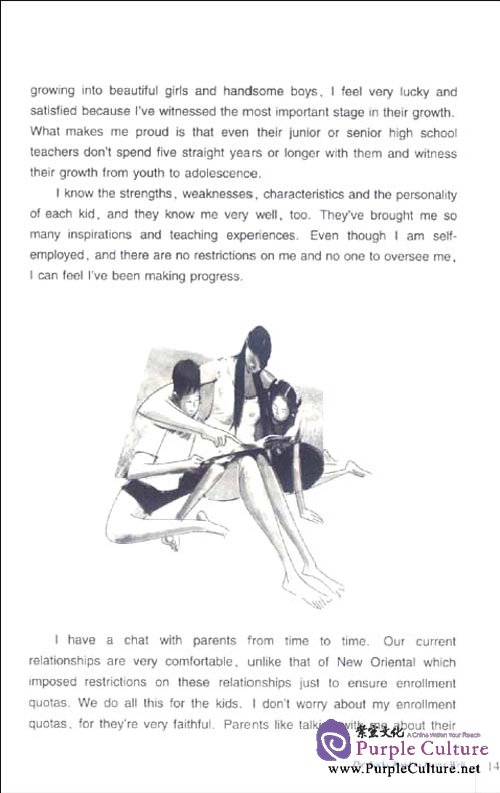 When we came to Beijing,it was summer.We had heard that thesummers in Beijing are very hot,even hotter than in our hometown.I onlytook two jeans and a few sleeveless undershirts that could be worn in the hottest time in summer.Mom insisted on squeezing a jacket into myluggage.
Dad said to me,"Go,boy,when autumn comes,1 will send youwinter clothes.If you are doing well by then,you can refuse Dad'Sclothes and buy fashionable clothing by yourself in Beijing. When I came to Beijing,my family gave me 2,000 yuan.When Dadsaw me off to the railway station,he secretly slipped another 1,000 tome. He said to me,"Boy,you are not good at studying.When you get tothe city,you have to rely on yourself.You should learn more,ask moreand work hard.Don't Iook at what you shouldn't see and don't sayanything that you shouldn't say.Suffering a loss is a blessing andconcession iS self-protection.Don't be ashamed to take the money givenby your family.In the future,if you are lucky,you will earn money andcan eat fish and meat.If you can't earn enough money to buy fish andmeat,you can eat vegetables.If you can't even afford vegetables,Dadwill pick you up and bring you home.''
1 was really moved.For the first time.I felt that Dad was not theunreasonable fellow who pounded on the table and boasted afterdrinking.It was also the first time I noticed that Dad'S hair had becomethinner and was turning grey.
Uncle iS what I calf the reIative who took me to Beijing.Hed been asoldier.He had a comrade'in-arms in Kunming who was also engaged inthe cigarette business.All our wholesale cigarees came from his friend.
On the way.Uncle shared a lot of business expertise and know-howwith me.He said that there were severaI businesses that were veryprofitable.The cigarette business was one of them;not for small,wholesale operators like US,but for cigarette producers and suppliers.