Sample Pages Preview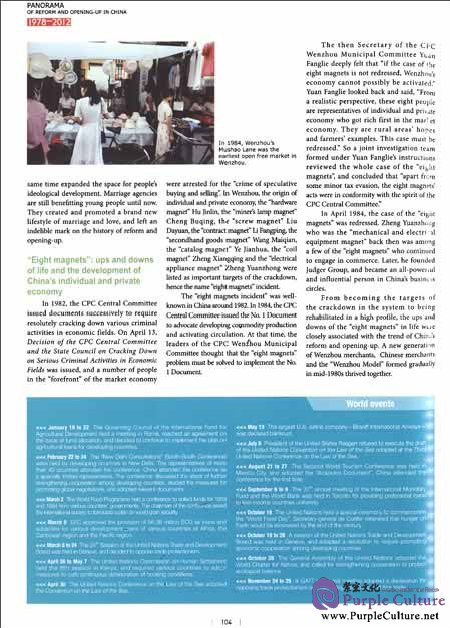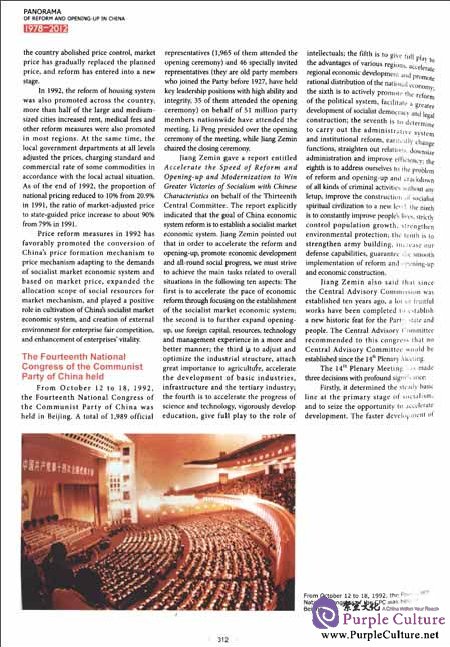 This conference focused on discussing the direction of Chinas reform. According to the central themes of price reform strategy,assumption of sole responsibility for profits or losses by industrial enterprises, central cities' multiple functions to be brought into full play, the opening-up of 14 coastal cities,financial system reform, the development and management of stock economy, changes in the rural industrial structure, and the government's current economic functions,eight special groups were formed for discussions. Among them, the discussion and exploration of financial system reform and stock economy were most farsighted then. At this conference, the debate focusing on price reform strategy was the most heated. 
This conference put forward a series of specific reform plans and thoughts for urban economic restructuring which would be carried out in a short time. Seven special reports have been completed and submitted to the CPC Central Committee on September 15: Two Thoughts"on Price Reform, Several Issues Related to Price Reform, Assumption of Sole Responsibility for Profits or Losses by Enterprises Should Begin in Small State-owned Enterprises and Collective Enterprises, Recommendations on Several Issues of the Opening-up oil4 Coastal Cities, Several Opinions on Financial System Reform, Several Issues on the Development and Management of Stock Economy and Grain Purchase and Sale System Reform and Changes in the Rural Industrial Structure. 
On October 10, Premier of the State Council Zhao Ziyang wrote: "Two Thoughts on Price Reform" is very enlightening. Later,Two Thoughts on price,Reform and Several Issues Related to Price RefOrm formed at theconference were soon officially adopted by the CPC Central Committee.