This book, through a detailed description of the profile of the building, not only pays attention to science and knowledge orientation, but also emphasizes fun and entertainment features. The book also introduces a lot of art knowledge and historical knowledge.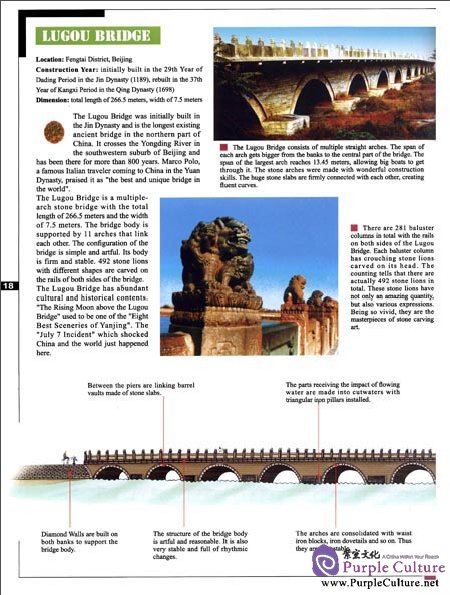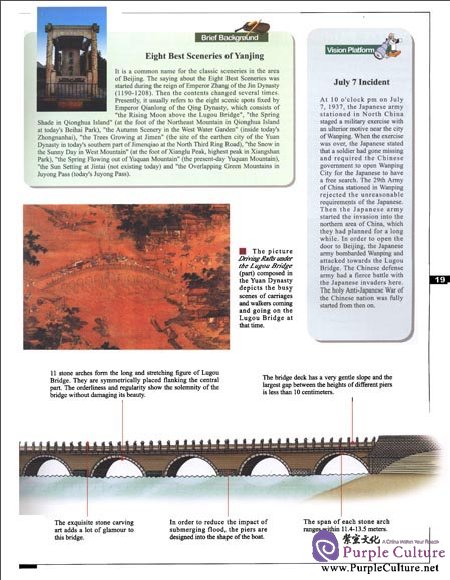 Mount Wutai and Foguang Temple 
Mount Wutai is one of the four sacred mountains in the Chinese Buddhism.It got its nanle because of its five peaks similar to"terracesmade of earth".People began to build Buddhist temples here in the Eastern Han Dynasty and the construction of temples was neverceased in the following dynasties.It iS said that there were more than 360 temples in Mount Wutai in its heyday.Presently,there areabout 100 temples too. 
The Foguang Temple is one of the ten most famous temples in the history of Mount Wutai.It was initially built during the rulingperiod of Emperor Xiaowen in the Northern Wei Dynasty(471-499)and was destroyed in the ruling period of Emperor Wu of theTang Dynasty before being rebuilt later.The main part of the temple iS built against the mountain and faces the west.Apart from theGreat East Hall,there are also the Zushi Pagoda with the architectural styles of the Southern and Northern Dynasties,the Pavilionof Sutras from the Tang Dynasty,the Hall of Manjusri built at the beginning of the Jin Dynasty and other precious structures in thetemple.