Chinese Star Multi-Platform Edition is powerful Chinese support system, specially designed for most common used Windows. Chinese Star Multi-Platform Edition combine Chinese Star XP, Chinese Star 2001 together to fit the most the customer's need. It is equipped with improved intelligent input software, "Chinese Star Intelligent Sentence Recognition," Crazy Pinyin. This Chinese support system has better compatibility, flexibility and stability with Windows. In addition, Chinese Star Multi-Platform Edition provides a free PowerWord 2003, Chinese-English and English-Chinese dictionary.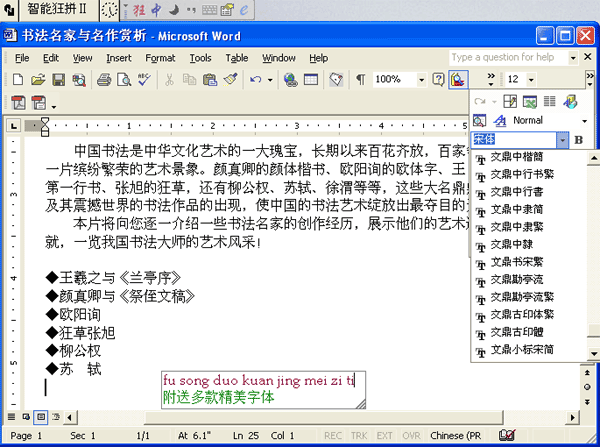 Features:
Support Multi-Operating Environments;
Support English Windows Server 2003, Windows XP/2000/Me/98/95/3.x;
Support Simplified Chinese Windows Server 2003, Windows XP/2000/Me/98/95/;
Support Traditional Chinese Windows Server 2003, Windows XP/2000/Me/98/95/;
Able to run on French or German Windows;
Update patches for some new model computers, for Microsoft Windows 2000 Service Pack 4 (SP4), for Microsoft Windows XP Service Pack 2 (SP2), are downloadable after installation;
Reliable Support for Business Applications
Support Microsoft Office 2003 / Office XP / Office 2000;
Support Internet Explorer 6.0 / 5.x;
Support Adobe Photoshop 7.0/ 6.x;
Support Multi Encode Systems;
Support: GB 2312 encodes, BIG 5 encodes, Unicode encodes;
Text Convert: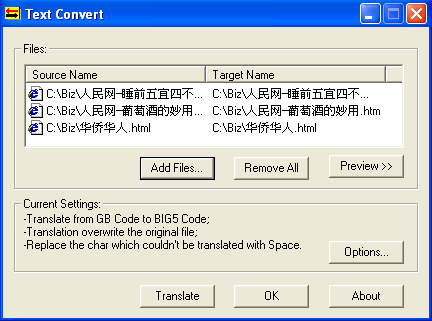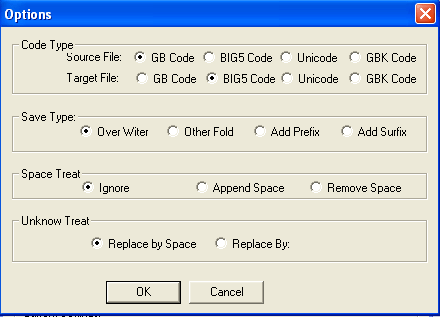 Provide with Multi Input Methods: Integrates with New Pinyin, Shuang Pinyin, Five Stroke, Intelligent Sentence Recognition, English-Chinese and other input methods, specially provide with table-shape encode input method which is newly developed and included in this edition. You can switch between simplified and traditional Chinese at any time. It fully satisfies the different location users multiple input requirements;
Reliable Chinese Support for Networks: You may used Chinese to communicate in multiple network environments, including in blowers, Email systems, network forums, network chat rooms and the newest immediately communication and etc. It provides with fully Chinese support for your network applications.
More Software Supports: Support for many new software editions: Micromedia Studio MX, MSN Explorer, MSN Messenger, AOL, ICQ, OQ.
Provide with many fine simplified and traditional Chinese fonts for your.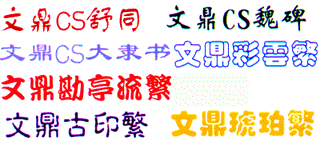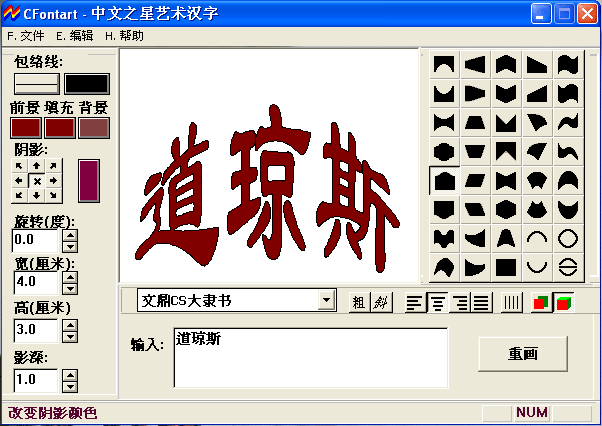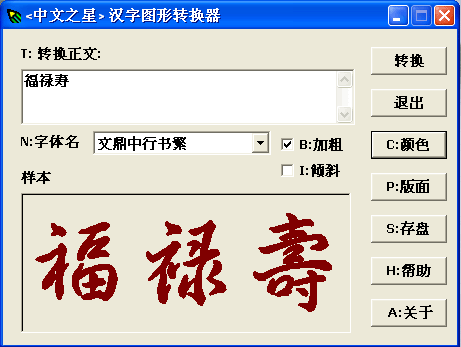 System Minimum Requirement
CPU: Pentium 166 or Equivalent
Memory: 32MB
Hard Disk: 100MB
CD-ROM Driver
User Manual in both Chinese and English