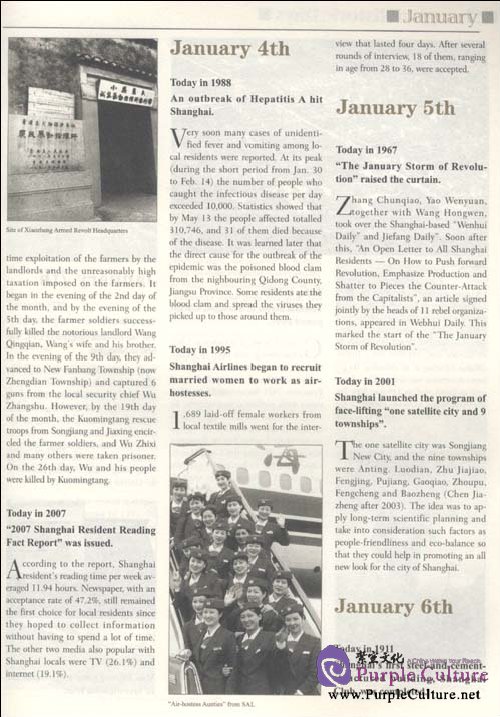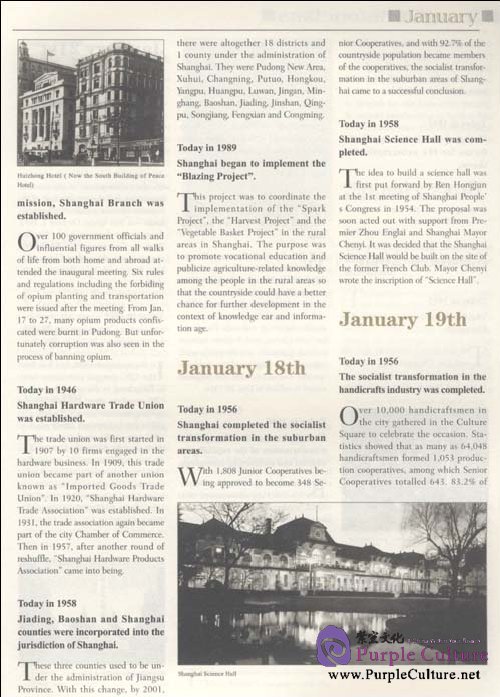 Preface
Shanghai,though a city relatively young,is a place ofvast splendor and vigor.
In the 29th year of the Yuan Dynasty(year 1 292 by the Western calenda~,Shanghai,then an obscurevillage,was officially announced to be the site of the newly established Shanghai County.This marked thebeginning of Shanghai's journey towards its legendary success.On November 17,1843,Shanghai became thetrading port for foreign business.Thereafter,Shanghai,because of its special geographic location and the otheradvantages it enjoyed,was soon able to carry itself to the spotlight on the world stage.By the time when theRepublic of China was founded,Shanghai already grew to be the economic,cultural and industrial center inChina.In terms of population alone,Shanghai in 1930 ranked the first in China,the second in the Far Eastregion,and it was next only to London,New York,Paris and Tokyo.Besides,owing to its unique politicalmakeup(Shanghai at the time was under the jurisdiction of four different parties from three countries),Shanghai,like a melting pot,started to embrace conflicting thoughts and currents,projecting itself as the cradle for China'scontemporary revolution and the capital for China's second ideological and cultural renaissance ever since、theSpring and Autumn and the Warring States Period.In the meantime,"Shanghai",the name of the. city.quitelegendized.acquired rich but paradoxical meanings for itsel Some termed it as the"Paris in the East"or"NewYork No.11".while others ridiculed it as"the paradise for the rich and the hell for the poor".Some hailed it as"the model for human civilization".while others criticized it as"the hotbed for all evils".Some called it"be cradleof the Chinese revolution".while others condemned it to be"the birthplace for all social diseases".Some likedit for being"the supreme headquarters in the proletarian fight".while others hated it for being"the bridgeheadfor imperialist exploitation".In brief,it is not too much to say that Shanghai seems to deserve any of the above-mentioned titles.
Then came the founding of the People's Republic of China in 1949 and the hand-over of the city of Shanghai from the hold of KMT to the Shanghai People.This meant that the city canle to the period of rebirth and renewal.Under the leadership of the Communist Party,Shanghai,in the following years,was able to complete smoothly the socialist transformation of the agnculture.