Tales of the Forest is a series of illustrated children's stories written by Ge Cuiling and illustrated by Zhang Weixin, both of whom are famous for their contributions to children's literature in China. With their elegant language and delightful animals on each page, these stories lead children into a world full of the charms of Nature.Through the stories, readers will pass through many scenes, encountering the beauties of each season. They will also witness the many warm friendships between the little animals.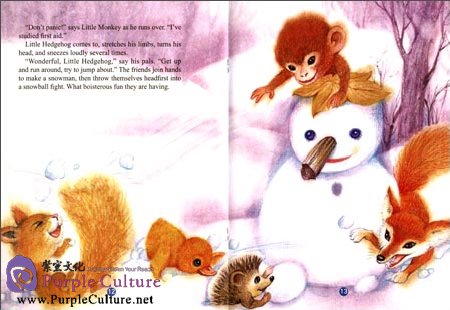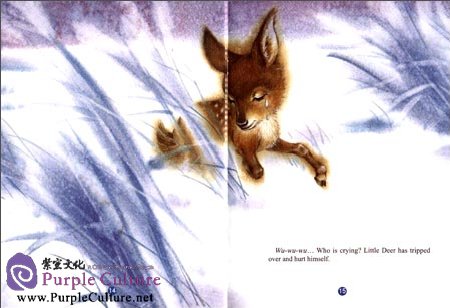 "Don't panic!" says Little Monkey as he runs over. "I'vestudied first aid." 
Little Hedgehog comes to, stretches his limbs, turns hishead, and sneezes loudly several times. 
"Wonderful, Little Hedgehog," say his pals. "Get upand run around, try to jump about." The friends join handsto make a snowman, then throw themselves headfirs