---
Language: Chinese, English
Page: 128
Publication Date: 02/2018
ISBN: 9787563736959
Details
This is a workbook, and learning Chinese is the mission. Here are five tips to help.
  1 Take the chance to practise when you can.
  2 Go slow. Half an hour a day is better than two straight hours.
  3 Test yourself. Make flashcards and doodle characters in spare moments.
  4 Go back on yourself; repeat, repeat and check it's all gone in.
  5 Practice makes perfect, so using this workbook is a great start.
  Top ten most common Chinese characters
  These are all in the book...
Table of Contents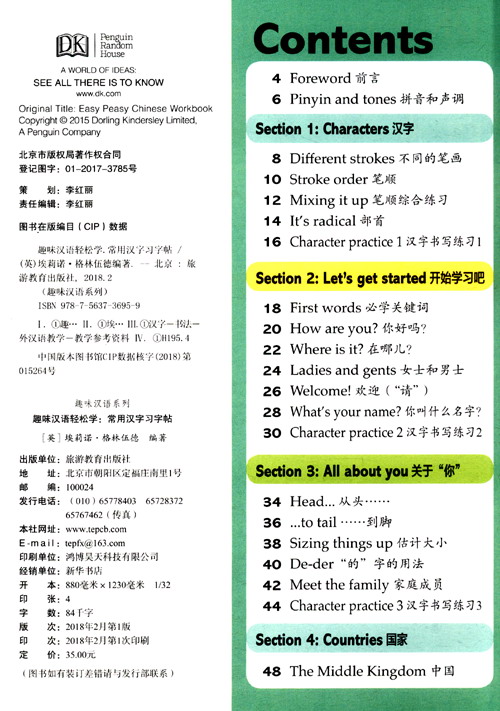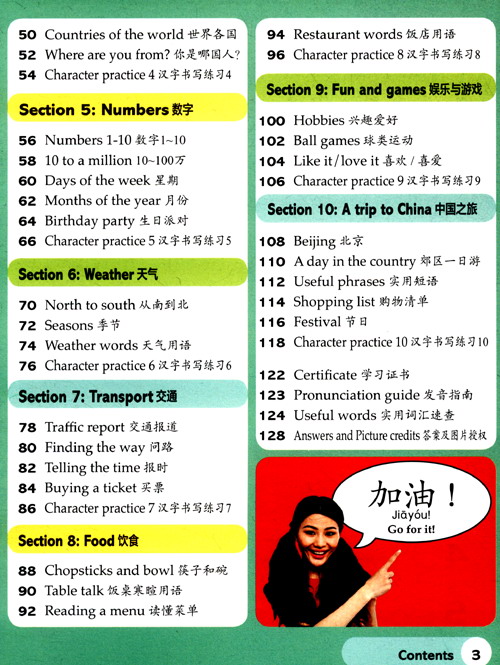 Sample Pages Preview
Easy Peasy Chinese Workbook Mandarin Chinese Practice for Beginners
$7.05