Details
Discover China is a four-level Mandarin Chinese course, specially designed for beginners to intermediate students studying Chinese in English-speaking countries. It employs a communicative and integrated approach to learning Chinese. Emphasis is placed on communication in real contexts through pair work, group work and a variety of independent and integrated activities to help students become confident Chinese speakers.
Key features
Discover China's unique communicative course design includes a number of distinctive features:
? Topic-driven contents in real-life contexts get students engaged and motivated. The topics in each book are organised around the lives and travel experiences of five young students in China.
? A truly communicative approach lets students learn the language by using it in real-life situations, providing them with the tools they need to communicate in Chinese naturally.
? Structured and effective learning design based on the sequence "presentation, practice and
production", with activities moving from controlled practice to personalised tasks, facilitates effective learning of the language
? Systematic vocabulary and grammar development comes through topic-based practice and extension exercises. The lexical syllabus is based on levels 1—4 of the Hanyu Shuiping Kaoshi (HSK test) and the grammatical syllabus takes students up to the Vantage level (level B2) of the Common European Framework of Reference for Languages.
? Student-centred grammar learning supplemented with detailed grammar reference allows students to discover the rules for themselves through identifying patterns in the language samples. The grammar reference provides comprehensive and detailed explanations.
? Meaningful and integrated character writing practice groups characters with common radicals. These high-frequency characters are presented within the context of the unit theme.
? Insights into Chinese culture, through "Cultural Corner" sections linked to the unit topics, promote a deeper cultural understanding. Fascinating full-color photos, showing the real China, provide visual appeal and draw students into this diverse culture.
? Pinyin matched to the word level instead of individual characters helps students understand how to write and space pinyin meaningfully. Discover China follows the official pinyin orthography.
? Extra pair work activities for each unit provide additional communicative speaking practice.
? Free online resources including Teacher's Books, assessment tasks, unit quizzes, extra character writing sheets and more give students a lot of support.
Table of Contents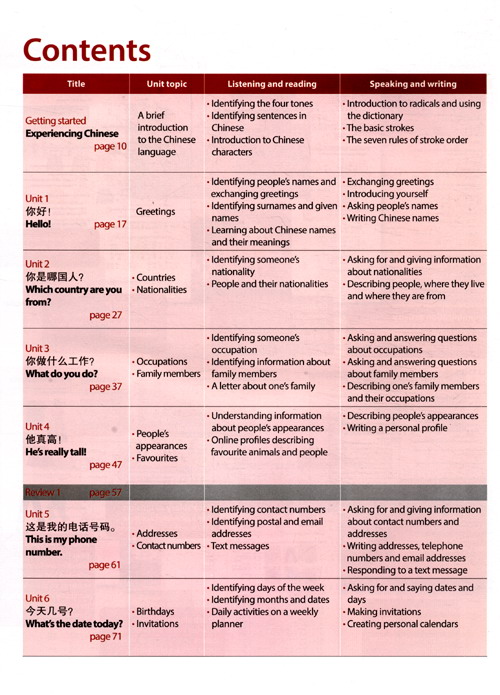 Sample Pages Preview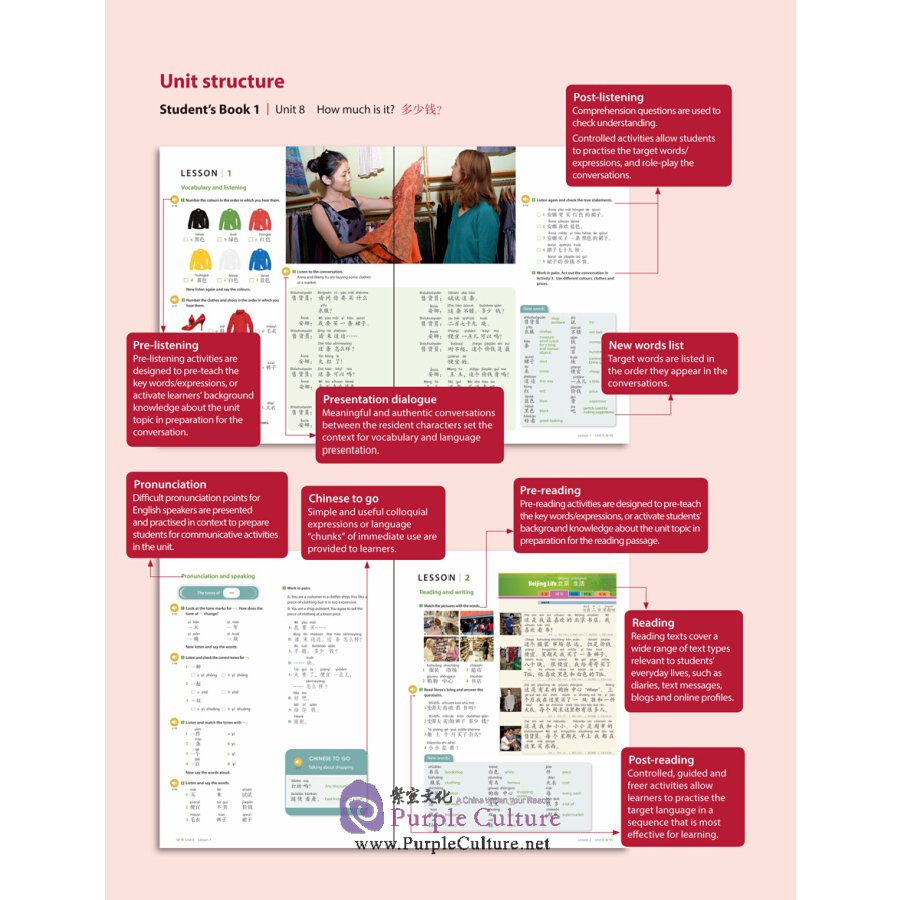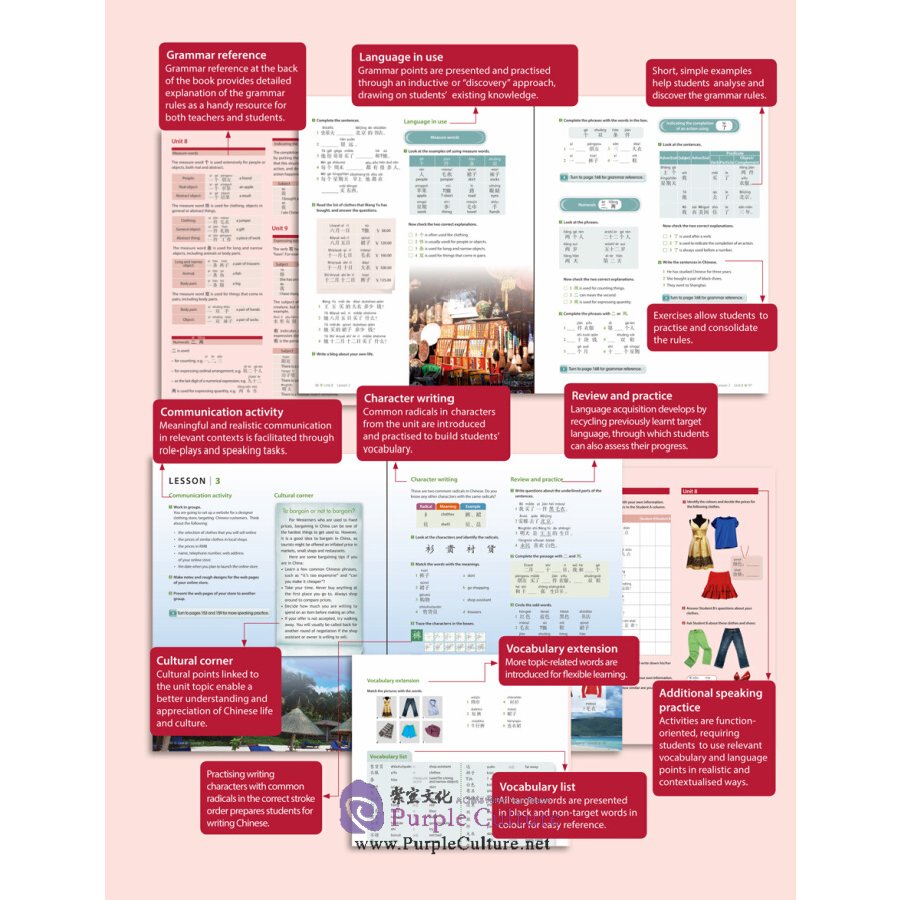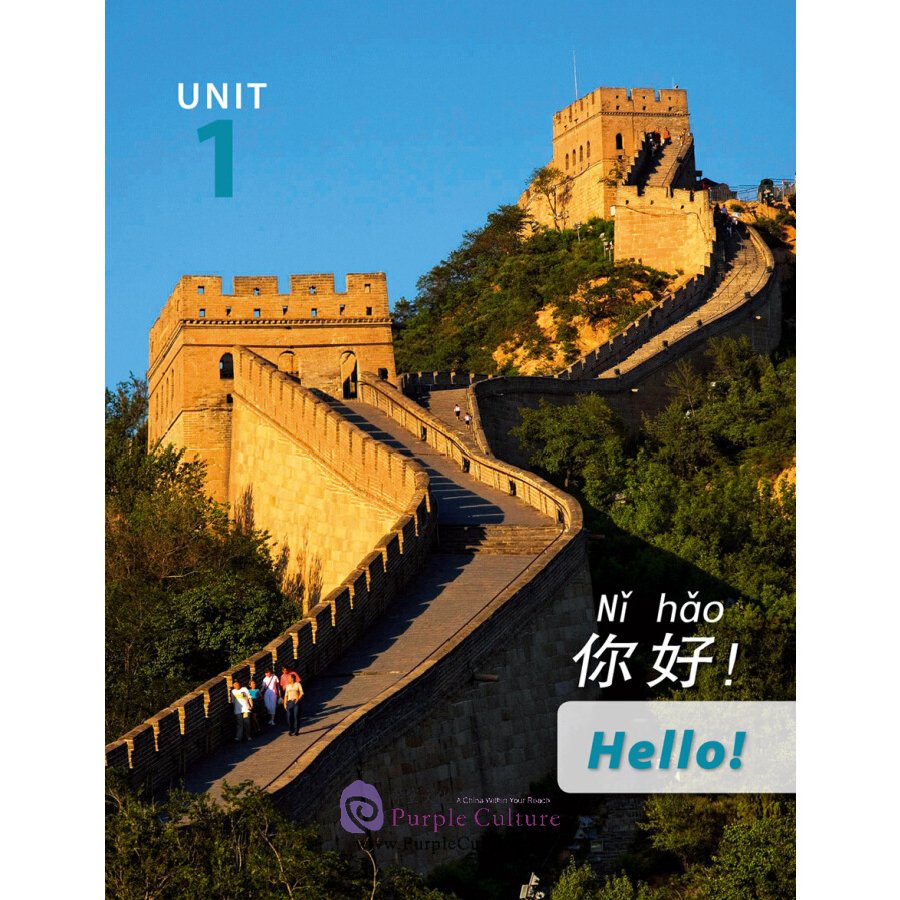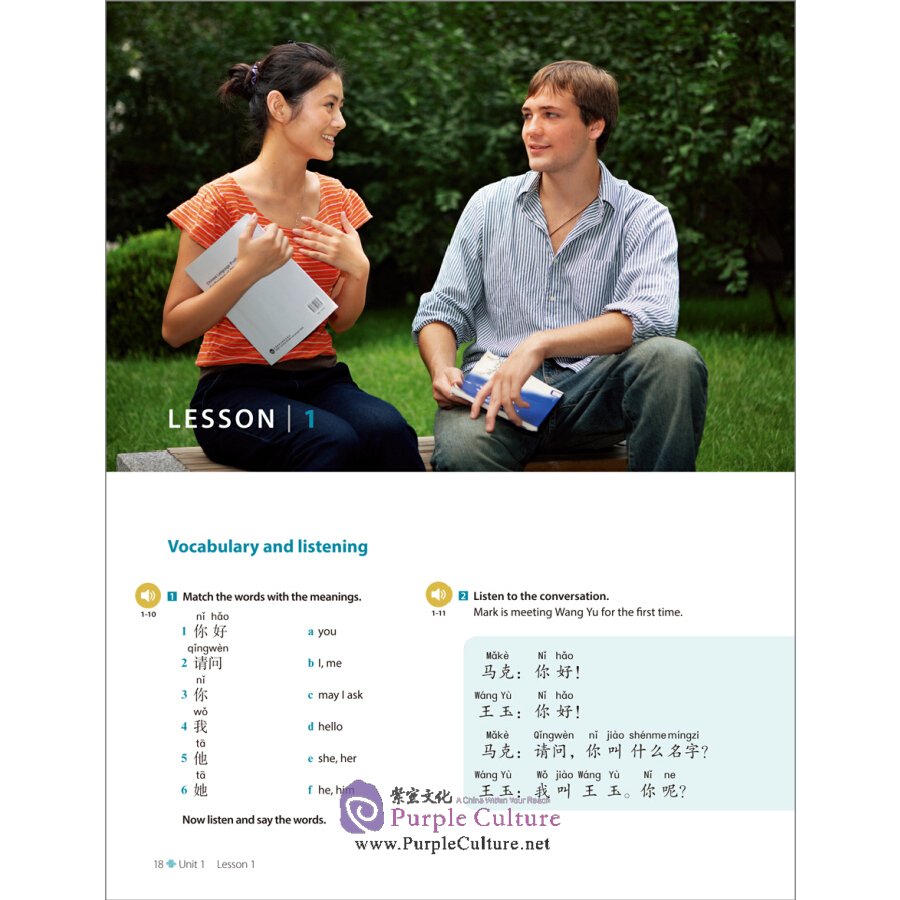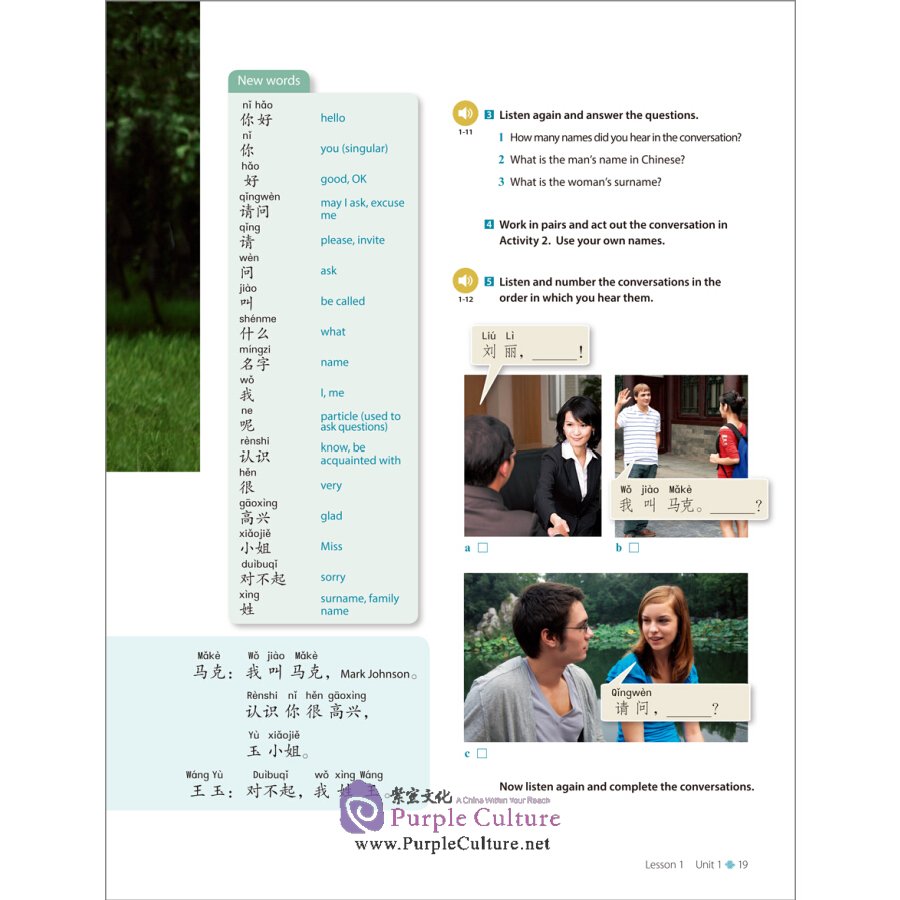 Discover China: Student's Book One
$19.75