This book sets archaeological discoveries in Shanghai as the main line, reproducing all respects of ancient ancestors' social life in Shanghai. It not only meets the needs of researches on Shanghai history, but also complies with current objective of public archaeology which is developing and transfers archaeological results into cultural knowledge acceptable by the public. As one kind of Shanghai International Exchange Series, this book is surely a manual with both texts and illustrations helping Chinese and foreign readers understand civilization origin and development of ancient Shanghai.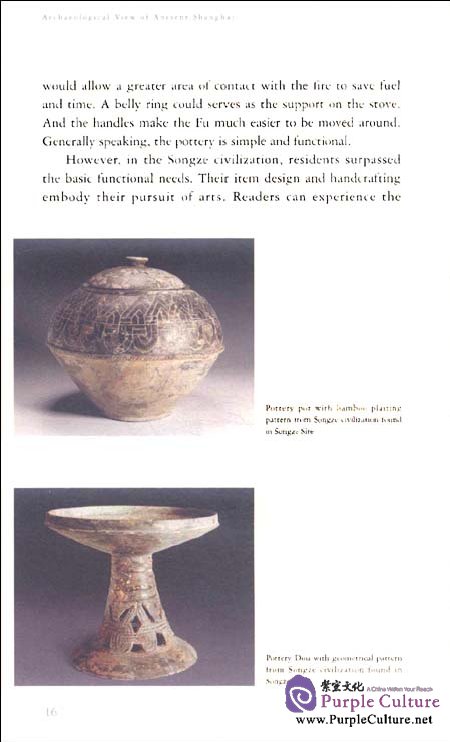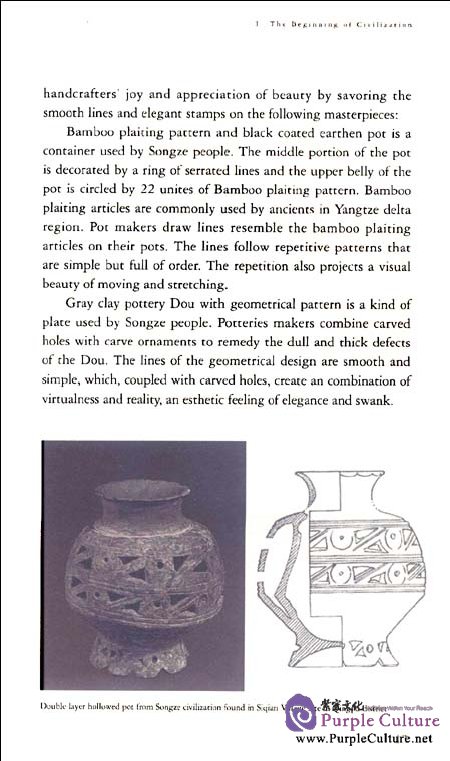 people had more choices: they could boil the food in a pot. Fuand Ding found in Yangtze delta are typical ucensils of this kindwhich directly use the heat from fire to cook food.
In the late period of Songze civilization, a new coc)ker, Yanwas invented, once again changing people's cooking style. Takethe Yan found in Jinshanfen Site in Qingpu district, Shanghai forexample. It is identical co a Ding, except having a ring on theinterior to place the grate. It has a hole on the waist to ensurewater being continuously added into the oven. Basecl on theshape of Ding, makers of Yan made minor changes and crafted itinto a cooker particularly aclapted to steam food.
The invention of Yan changeci people's way of using fire.It uses the steam from boiling water to cook food, utilizing thetransfer of heat from the boiling water, it representeci the people'sunderstanding of the new form of energy. Beloved by gourmets,food cooked through steaming preserves the nutrition and taste of foods. Steaming is a unique traditional way of cooking in China and still an important way of healthy cooking nowadays.